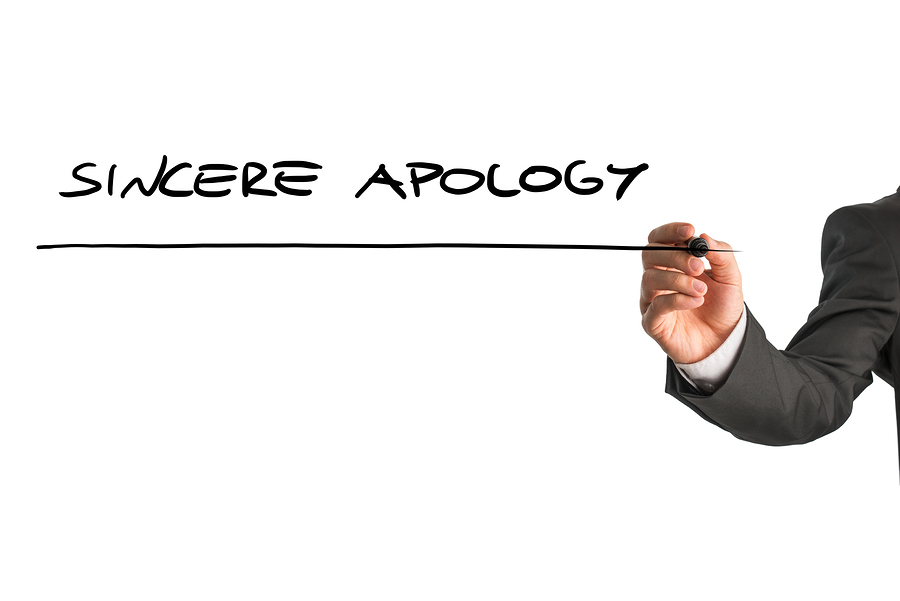 Who hasn't said something in the heat of the moment that they regret? Everyone makes mistakes. We make insensitive statements, we speak before we think, and we let our emotions get the best of us.
No workplace is perfect. Managers berate subordinates in meetings. Colleagues make snide remarks about each other. Even worse, people send emails, texts, or tweets without giving sufficient consideration to how the messages will be received. This makes our insensitivities more public and all the more egregious.
Even seasoned executives aren't immune from foot-in-mouth disease. Tony Hayward, the former CEO of British Petroleum, famously complained that he "wanted his life back" in the midst of the 2010 oil spill. (He later apologized to the families of the workers who had died in the tragedy, as well as the thousands of people whose lives were totally disrupted.)
It's time for an apology. But apologies can be tricky and can backfire. Without some forethought, an apology — public or private — is no guarantee we'll redeem ourselves. Sometimes, people aren't ready to forgive.
More often than not, however, our apology fails because we apologize the wrong way. We make the apology all about ourselves. We justify, explain, and coat it with our own polish.
This article explores how to craft an effective apology, and suggests important elements that should be included so that you restore trust and rebuild relationships.
This is a brief synopsis of a 730 word article and 3 Article Nuggets*, suitable for consultants' newsletters for executives and leaders in organizations. It is available for purchase with full reprint rights, which means you may put your name on it and use it in your newsletters, blogs or other marketing materials. You may also modify it and add your personal experiences and perspectives.
The complete article includes these important concepts:
Don't Justify
Acknowledge Their Feelings and Values
Restore Common Ground
Know Your Audience
————————————————————————————
Request This Content
Send us an email and let us know if you'd like to receive this article, Article Nuggets* or Newsletter (as applicable.) It is available in the following formats:
1.  The Tricky Art of the Apology – 730-word Article with Full Reprint Rights, $57

2.  The Tricky Art of the Apology – 3-Article Nuggets* with Full Reprint Rights, $64

*Article Nuggets: The same article broken up into 3-5 blog-style sections suitable for a series of blog posts or shorter newsletter articles.