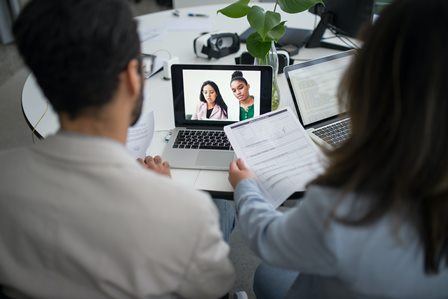 As a leader, how do you get the right people on your bus?
While the U.S. unemployment rate declined to 3.9% in December 2021, many managers and leaders feel an increasing urgency to fill open positions. And it's understandable: short-staffed teams are at greater risk for disengagement, errors, and burnout. So, it's not uncommon to see new-hire incentives including signing bonuses, flex work schedules, and childcare grants.
Unfortunately, filling open positions with the wrong person can make matters worse. When this topic comes up with leaders and managers, I hear about the impact to efficiency and productivity, client trust, and the triple-bottom line.
Instead of hiring the wrong person, great leaders improve their recruitment efforts, discernment in talent selection, and development (and support) of their existing talent pool.
In Summary
Getting the right people on the bus is a persistent challenge for leaders and managers. These articles and Article Nuggets explore common hiring mistakes and how to retain and attract top talent.
This is a brief synopsis of a 1,500-word and a 1,000-word article, and 5-Article Nuggets*, suitable for consultants' newsletters for executives and leaders in organizations. It is available for purchase with full reprint rights, which means you may put your name on it and use it in your newsletters, blogs or other marketing materials. You may also modify it and add your personal experiences and perspectives.
The complete articles and Article Nuggets include these important concepts:
The pressure to hire
Avoid these hiring mistakes
The process problem
The best job descriptions
Performance & outcome job descriptions
Talent attraction and management
Employee survey
Retain top talent
And references to the following sources:
Margaret M. Luciano and Max Watson, "When Hiring Nobody Is Better Than Hiring Just Anybody," Harvard Business Review (December 2021)
Request This Content
Send us an email and let us know if you'd like to receive this article, Article Nuggets, or Newsletter (as applicable.) It is available in the following formats:
Get the Right People On Your Bus – 1,500-word Article, $79
Get the Right People On Your Bus – 1,000-word article, $57
Get the Right People On Your Bus – 5-Article Nuggets, $89
*Article Nuggets: The same article broken up into 3-5 blog-style sections suitable for a series of blog posts or shorter newsletter articles.