Patsi Krakoff, Psy.D.
Patsi is founder of Content for Coaches and Consultants and was the Co-founder of The Blog Squad. As a doctor of psychology, she's been writing executive coaches' newsletters and blogs for over 15 years.
As a Ford National Journalism Scholarship Winner, she has been writing non-fiction for over 40 years. During the last 15 years, Patsi has been ghost writing leadership topics for executive coaches and consultants. Patsi has expertise in blog writing, content marketing, book creation, and writing on the web (www.WritingontheWeb.com). She is also certified as a business coach.
Glenn Dugan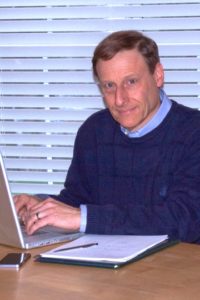 Glenn is a leadership consultant, trainer and coach, addressing the human-capital challenges of running organizations. He also has successfully led people and managed projects for nearly four decades, at large and small companies, up through the executive level.
This affords him multiple perspectives on commerce and people. Through insight and discernment forged from challenges and rewards in organizational life, Glenn offers a fresh and powerful contribution to content aimed at coaches and consultants. He is passionate about adding value to the people in leadership roles, and those who coach, advise or train them.