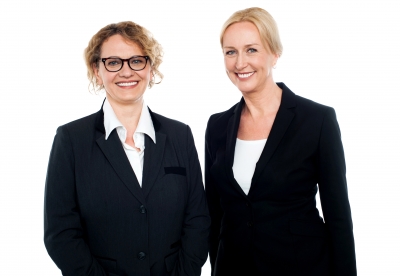 When people think of mentoring, they often associate it with an older executive who counsels a promising newbie.  The senior leader advises the junior employee on his career, navigating office politics and what's needed to get ahead.  But mentoring has dramatically changed over the last few decades.
Maybe you find yourself stuck in a career rut or itching to broaden your skills and take on new challenges. Perhaps you're eyeing a higher-level management role or other professional advancement. If you wait for senior managers to notice you and "bring you along," you'll be disappointed with the wait—assuming a promotion ever happens.
Effective mentoring is essential for leadership development. Done right, it's one of the most powerful tools for gaining wisdom, reaping the rewards of job growth and achieving a strong competitive advantage in today's job marketplace. Successful leaders mentor, coach and partner with their employees instead of practicing command-and-control management.
That said, it's up to you to cultivate a beneficial mentoring relationship—and to pursue it with rigor and commitment.
This article explores mentoring vs. coaching, four myths about mentoring, and suggests four steps and some quick tips for mentors and protégés.
__________________________________________________________
This is a brief synopsis of a 1,500-word and an 860-word article and Article Nuggets,*suitable for consultants' newsletters for executives and leaders in organizations. It is available for purchase with full reprint rights, which means you may put your name on it and use it in your newsletters, blogs or other marketing materials. You may also modify it and add your personal experiences and perspectives.
The complete article includes these important concepts:
Mentoring Vs. Coaching
4 Mentoring Myths
Do's and Don'ts
Encouraging Reciprocity
Quick Tips for Mentors and Protégés
————————————————————————————
Request This Content:
Send us an email and let us know if you'd like to receive this article, Article Nuggets* or Newsletter (as applicable.) It is available in the following formats:
1.  The Magic of Mentoring – 1450-word Article with Full Reprint Rights, $79–
2.  The Magic of Mentoring – 900-word article with Full Reprint Rights, $57 –
3.  The Magic of Mentoring –  5-Article Nuggets* with Full Reprint Rights,$89 –
*Article Nuggets: The same article broken up into 3-5 blog-style sections suitable for a series of blog posts or shorter newsletter articles.