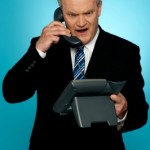 "These may not be the best of times, and these may not be the worst of times, but for sheer rudeness, these times beat the dickens out of most times." ~ Roger McElvey, "Mr. Manners," Men's Health, May 1995
While there are plenty of leadership development programs that propose social and emotional intelligence, we're not doing so well in our workplace interactions.
Over the last 14 years, thousands of workers have been polled on how they're treated on the job — and a whopping 98% have reported experiencing uncivil behavior. In 2011, half said they were treated rudely at least once a week, up from 25% in 1998.
These startling facts were published in The Price of Incivility, a January-February 2013 Harvard Business Review article by Professors Christine Porath and Christine Pearson.
Most managers know incivility is wrong, but some fail to recognize its tangible costs. Those at the receiving end of rudeness often punish their offenders and the organization, although most hide or bury their feelings and don't view themselves as vengeful. Everyone in the organization suffers and performance and creativity plummet.
This article explores the rise of incivility in the workplace, the costs incurred, the realities of rudeness and offers 5 suggestions leaders can use to improve civility.
__________________________________________________________
This is a brief synopsis of a 1,670-word and an 890-word article and Article Nuggets,*suitable for consultants' newsletters for executives and leaders in organizations. It is available for purchase with full reprint rights, which means you may put your name on it and use it in your newsletters, blogs or other marketing materials. You may also modify it and add your personal experiences and perspectives.
The complete article includes these important concepts:
The Costs of Incivility
Rudeness Realities

Poor Team Spirit
Lowered Creativity
Rudeness Repels Customers
Managing Rudeness Is Expensive
The Leadership Solution
5 Things Leaders Can Do
Communication Is Only a Starting Point
————————————————————————————
Request This Content:
Send us an email and let us know if you'd like to receive this article, Article Nuggets* or Newsletter (as applicable.) It is available in the following formats:
1.  The Rampant Rise of Rudeness – 1670-word Article with Full Reprint Rights, $79–

2.  The Rampant Rise of Rudeness – 890-word article with Full Reprint Rights, $57 –
3.  The Rampant Rise of Rudeness –  5-Article Nuggets* with Full Reprint Rights,  $89 –
*Article Nuggets: The same article broken up into 3-5 blog-style sections suitable for a series of blog posts or shorter newsletter articles.
Photo courtesy freedigitalphotos.net