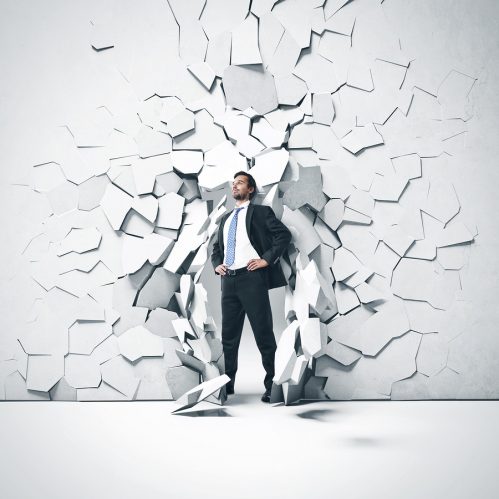 The rigors of today's competitive business climate push even the most seasoned leaders to their limits. No organization is immune to setbacks. Many top business leaders agree that life is a constant string of adversities—the new normal. Some, however, are ill-suited for it and pay a dear price.
Leaders achieve success through their talent, intelligence, flexibility and wisdom. Those who overcome the odds often point to an even more powerful trait: perseverance.
But what about leaders who lack the necessary stamina? What happens to those who don't know how they're going to manage, day in and day out, under the heaviest of loads? Are they simply destined to fail in a cruel world?
The answer is no, according to Dr. Angela Duckworth, author of Grit: The Power of Passion and Perseverance (Scribner, 2016). Perseverance can be developed from within. If you're a leader who's gained a foothold on stamina, you can forge a culture with it.
This article explores the power of perseverance and suggests 5 steps to master perseverance in order to overcome adversities and achieve success.
This is a brief synopsis of a 1,700-word and a 900-word article and 5-Article Nuggets*, suitable for consultants' newsletters for executives and leaders in organizations. It is available for purchase with full reprint rights, which means you may put your name on it and use it in your newsletters, blogs or other marketing materials. You may also modify it and add your personal experiences and perspectives.
The complete article includes these important concepts:
What is perseverance?
Which leaders persevere?
Developing perseverance
Foster perseverance in others
————————————————————————————
Request This Content
Send us an email and let us know if you'd like to receive this article, Article Nuggets* or Newsletter (as applicable.) It is available in the following formats:
The Power of Perseverance – 1,700-word Article with Full Reprint Rights, $79
The Power of Perseverance – 900-word article with Full Reprint Rights, $57
The Power of Perseverance – 5-Article Nuggets* with Full Reprint Rights, $89

*Article Nuggets: The same article broken up into 5 blog-style sections suitable for a series of blog posts or shorter newsletter articles.