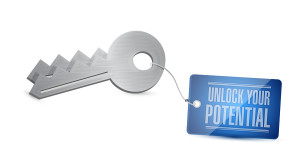 Do you ever wonder why some very smart people don't live up to their potential? Maybe even you are included in this category. It may come down to mindset.
Mindset is "an established set of attitudes held by someone," says the Oxford American Dictionary. It turns out, however, that a set of attitudes needn't be so set, according to Carol Dweck, professor of psychology at Stanford.
Dweck proposes in Mindset: The New Psychology of Success, (2006) that everyone has either a fixed mindset or a growth mindset. According to Dweck, we have the power to shift our mindset from one that barely gets us by to one whereby we thrive.
When you adopt a growth mindset you reach ever higher levels of achievement. You're not afraid of risks because they're part of the learning and growing process.
Anyone can change his or her mindset. It requires conscious practice and vigilance, as well as a willingness to be open to learning and changing.
This article explores fixed and growth-based mindsets, and offers techniques to help you identify, shift and open your mindset to unlock potential.
_________________________________
This is a brief synopsis of a 925-word article and Article Nuggets*, suitable for consultants' newsletters for executives and leaders in organizations. It is available for purchase with full reprint rights, which means you may put your name on it and use it in your newsletters, blogs or other marketing materials. You may also modify it and add your personal experiences and perspectives.
The complete article includes these important concepts:
Open and Closed Mindsets
Mindset Motivates Behavior
Mind Shift
Three Questions to Shift Your Mindset
Recovering from a Closed Mindset
How to Grow Your Mindset
————————————————————————————
Request This Content:
Send us an email and let us know if you'd like to receive this article, Article Nuggets* or Newsletter (as applicable.) It is available in the following formats:
Shift Your Mindset for Success– 925-word Article with Full Reprint Rights, $57
Shift Your Mindset for Success–  3-Article Nuggets* with Full Reprint Rights, $64
*Article Nuggets: The same article broken up into 3-5 blog-style sections suitable for a series of blog posts or shorter newsletter articles.