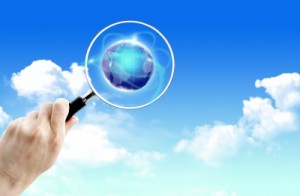 Reducing your forward momentum is the first step to freeing yourself from the beliefs, habits, feelings and busyness that may be limiting you. ~ Peter Bregman
We start each day knowing we're not going to get everything done. Every year, we reflect on our progress and wonder where the time went. Why haven't we completed our innumerable to-do lists?
(photo courtesy freedigitalphotos.net)
While we assume we're doing our best to juggle work, family and friends, we often move along a path that isn't quite right. Even if we recognize this aberration, we may refuse to change course or intentionally become distracted. We instinctively know, nonetheless, that we can improve.
Reading another "do-it-now" time-management book isn't the answer. We need to break our self-sabotaging patterns to ward off the unimportant, interrupt our inertia and start feeling good about our accomplishments.
Harvard Business Review columnist and consultant Peter Bregman offers four starting points in 18 Minutes: Find Your Focus, Master Distraction, and Get the Right Things Done (Business Plus, 2011):
Where are you now? Are you doing the right things, with the right people, in the right way to make the most of who you are?
What is this year about? On which five areas of focus (work and personal) do you want to spend most of your time over the next year?
What is this day about? How do you concretely structure your day so it's productive, satisfying and capable of measurably fulfilling your five identified focal areas?
What is this moment about? How do you get started, manage distractions and stay on track?
You've probably known for some time that you need to apply focus and make smart, thoughtful decisions about what's worth doing (and what's not).
Here are some simple tools and tactics to help you follow through on these decisions—and even enjoy the process.
This 865 word article summarizes strategies to ensure you get the right things done each day, leading to a well-fulfilled year, as well as meeting your life goals.
 _____________________________________
This is a brief synopsis of an 865-word article and Article Nuggets,* suitable for coach newsletters and blog posts. It is available for purchase with full reprint rights, which means you may put your name on it and use it in your newsletters, blogs or other marketing materials. You may also modify it and add your personal experiences and perspectives.
The full article talks about:
Where Are You Now?
Where Do You Want to Go?
Focus for the Year
Plan Each Day
Start Now
————————————————————————————
Request This Content:
Send us an email and let us know if you'd like to receive this article, Article Nuggets* or Newsletter (as applicable.) It is available in the following formats:
1.  Self-Management: Do the Right Things  – 865-word Article with Full Reprint Rights, $57 –
2.  Self-Management: Do the Right Things – 3 Article Nuggets* with Full Reprint Rights, $64 –
 
*Article Nuggets: The same article broken up into 3 blog-style sections suitable for a series of blog posts or shorter newsletter articles, with links and personal pronoun "I."