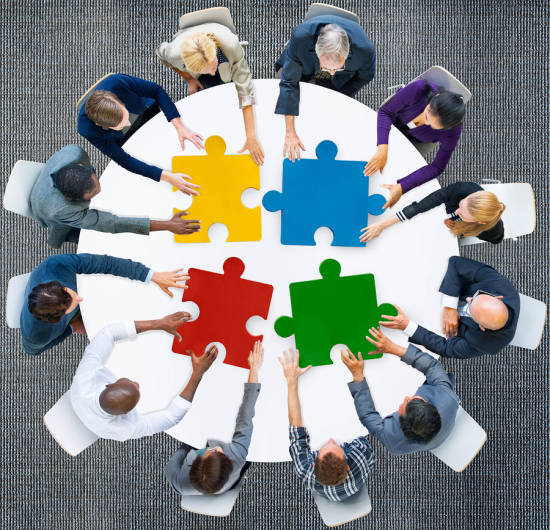 Some forward-looking companies are now using self-managing principles to organize work with stellar results for both people and profits.
Up to this point in history, we've organized work based on four very different worldviews: impulsive, conformist, achievement and pluralistic.
This organizational evolution is tied to the four stages of human consciousness proposed by psychologists Clare Graves, Don Beck and others, as summarized by Frederic Laloux in Reinventing Organizations: A Guide to Creating Organizations Inspired by the Next Stage of Human Consciousness (Nelson Parker, 2014).
Each developmental stage yielded major breakthroughs that have allowed us to solve increasingly complex problems and achieve extraordinary results. And each stage also had its limitations, leading people to seek better ways of working together.
While Achievement-Orange is predominant in business and politics today, Pluralistic-Green prevails in postmodern academic thinking, nonprofits and activist groups.
In small but increasing numbers, leaders are thinking beyond Green, striving to attain the next stage of consciousness. Their goal is mindfulness, thus taming the ego's needs and impulses. They develop an ethic of mutual trust. They ground decision-making in an inner measure of integrity. They're ready for the next organizational paradigm.
Is it even possible to run a 7,000-person business using self-management principles?
Apparently so—and quite successfully in for-profits and nonprofits, large and small companies, and service and manufacturing businesses.
This article explores self-managing organizations that are driven by a culture of shared power, responsibility, wholeness and higher purpose to further an organization's purpose.
This is a brief synopsis of a 1,600-word and a 900-word article and 5 Article Nuggets*, suitable for consultants' newsletters for executives and leaders in organizations. It is available for purchase with full reprint rights, which means you may put your name on it and use it in your newsletters, blogs or other marketing materials. You may also modify it and add your personal experiences and perspectives.
The complete article includes these important concepts:
The Evolutionary-Teal Paradigm
Organizing People Successfully

No Boss
No Middle Management
No Staff Functions
Talent Management
Motivating People

Misperceptions
Collaboration or Chaos?
————————————————————————————
Request This Content
Send us an email and let us know if you'd like to receive this article, Article Nuggets* or Newsletter (as applicable.) It is available in the following formats:
Self-Managing Organizations: The Next Wave – 1,600-word Article with Full Reprint Rights, $79
Self-Managing Organizations: The Next Wave – 900-word article with Full Reprint Rights, $57
Self-Managing Organizations: The Next Wave – 5-Article Nuggets* with Full Reprint Rights,  $89
*Article Nuggets: The same article broken up into 5 blog-style sections suitable for a series of blog posts or shorter newsletter articles.