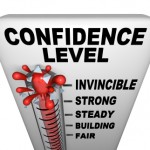 Strong visionary, even narcissistic leadership is required for driving business success in this 21st century. Like it or not, we are in the midst of great social, economic and political upheaval. The way we live and work has changed tremendously in the last 10 years, and it's likely to be radically different in another decade.
Perhaps we need to take another look at what's needed in leadership style during this period of uncertainty and transition. Is it time to call on intensely visionary leaders? 
There's a case to be made for narcissistic CEOs who can lead companies to greatness, inspire followers and achieve game-changing solutions in our rapidly changing world. In the words of Michael Maccoby, author of Narcissistic Leaders: Who Succeeds and Who Fails: "It is narcissistic leaders who take us to places we've never been before, who innovate, who build empires out of nothing."
Unfortunately, with the banking meltdown and recession that followed in 2008, capital has been shifted away from risky investments, spurring more conservative, by-the-numbers leadership personalities to take charge.
This doesn't change the fact that it takes strong, visionary leaders to unleash the power of emerging technologies, turn ideas into practical tools everyone can use, and change the way we live and do business.
Conservative leadership, focusing on what works now, can negatively impact the technological and social advances required over the next 20 years — particularly in emerging fields like nanotechnology, genomics, robotics, bioengineered food, environment, energy and health care.
Given the huge social and economic stakes, there's an urgent need to understand leaders' personality types — particularly, the promise and peril of radical, visionary leadership. When does visionary leadership veer off into unproductive narcissism?
This article examines leadership personality styles during times of radical change, and how productive narcissism can be coupled with strategic intelligence in order to achieve remarkable results for the future.
________________________________________ 
This is a brief synopsis of a 1550 & 950-word article and Article Nuggets*, suitable for consultants' newsletters for executives and leaders in organizations. It is available for purchase with full reprint rights, which means you may put your name on it and use it in your newsletters, blogs or other marketing materials. You may also modify it and add your personal experiences and perspectives.
The complete 1550-word article includes these important concepts:
Strategic Intelligence
Five Elements of Strategic Intelligence

Foresight
Systems thinking
Visioning
Motivating
Partnering

Self-Assessment for Strategic Intelligence

————————————————————————————
Request This Content:
Send us an email and let us know if you'd like to receive this article, Article Nuggets* or Newsletter (as applicable.) It is available in the following formats:
a.    Text, 1550-word Article with Full Reprint Rights, $79 –  
        Radical Times Call for Visionary Leadership – 1550-word article, reprint rights
b.    Text, 950-word Article with Full Reprint Rights, $57 – 
        Radical Times Call for Visionary Leadership – 950-word article, reprint rights 
c.     5 Article Nuggets, a series of blog-style content with Full Reprint Rights, $89 –
        Radical Times Call for Visionary Leadership – 5 Article Nuggets, blog-style, first-person pronoun, links
*Article Nuggets: The same article broken up into 3-5 blog-style sections suitable for a series of blog posts or shorter newsletter articles.