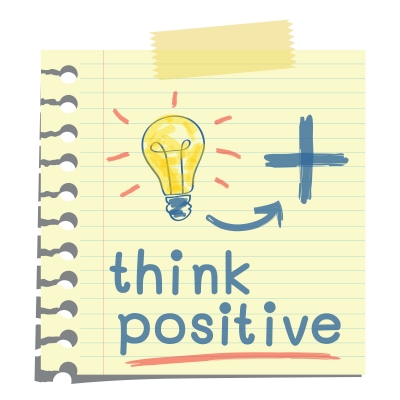 Executive coaches and leadership consultants who encourage positive thinking often encounter cynical, hard-driving executives with a close eye on the bottom line.
But positivity coaches have come a long way since author Norman Vincent Peale preached his positive philosophy of faith and miracles. Today's positive-psychology movement is founded on empirical evidence. Social scientists have documented the benefits of optimism, emotional intelligence and happiness in multiple work settings.
Positive leadership is no longer seen as a feel-good ideal with little bearing on business results. Mounting evidence reveals that leaders who focus on their people's positive contributions, while concomitantly achieving tough goals through measurable tasks, enjoy higher performance outcomes.
While positive leadership is gaining traction among CEOs and executive teams, it's often poorly understood and implemented. University of Michigan management professor Kim S. Cameron, PhD, offers a cogent definition of the term in his new book,  Practicing Positive Leadership: Tools and Techniques That Create Extraordinary Results (Berrett-Koehler Publishers, 2013):
"Positive leadership refers to the implementation of multiple positive practices that help individuals and organizations achieve their highest potential, flourish at work, experience elevating energy and achieve levels of effectiveness difficult to attain otherwise."
This article examines the science of positive psychology for leaders, how it can be put into action to improve organizational culture, and suggests ways positivity can impact the bottom line.
_____________________________________
This is a brief synopsis of a 1,480-word and a 910-word article and Article Nuggets,*suitable for consultants' newsletters for executives and leaders in organizations. It is available for purchase with full reprint rights, which means you may put your name on it and use it in your newsletters, blogs or other marketing materials. You may also modify it and add your personal experiences and perspectives.
The complete article includes these important concepts:
The Problem-Focused Outlook
Finding the Right Feedback Ratio
Positive Benefits
Two Opposing Brain Functions
A Trickle-Down Process
Organizational Positivity
The Language of Positive Conversations
Show Frequent Appreciation
In Search of Best Practices
————————————————————————————
Request This Content:
Send us an email and let us know if you'd like to receive this article, Article Nuggets* or Newsletter (as applicable.) It is available in the following formats:
1.  Put Positive Leadership into Action – 1,480-word Article with Full Reprint Rights, $79

2.  Put Positive Leadership into Action – 910-word article with Full Reprint Rights, $57

3.  Put Positive Leadership into Action – 5-Article Nuggets* with Full Reprint Rights,  $89
*Article Nuggets: The same article broken up into 3-5 blog-style sections suitable for a series of blog posts or shorter newsletter articles.
Photo courtesy www.freedigitalphotos.net