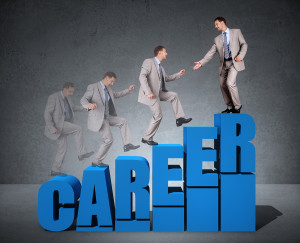 In order to flourish in your career, you'll need to pay attention to your executive presence. Learn how to improve presence for job interviews, promotion opportunities, and coaching and leadership development programs
"Executive presence begins in your head. It resides in how you think about yourself, your abilities, your environment, and your potential." ~ Kristi Hedges, The Power of Presence: Unlock Your Potential to Influence and Engage Others, Amacom, 2012
Executive presence is described as how well a person speaks, looks, and acts like a leader. Sylvia Ann Hewlett surveyed hundreds of senior executives to define what elements are important when evaluating for presence.
According to Hewlett, author of Executive Presence: The Missing Link Between Merit and Success, three main factors create presence in a leader:
How you act: gravitas
How you speak: communication skills
How you look: appearance
This article explores how actions affect executive presence, and offers a nine point  checklist to develop your executive presence so you will be seen, heard, and felt.
_________________________________
This is a brief synopsis of an 875-word article and Article Nuggets*, suitable for consultants' newsletters for executives and leaders in organizations. It is available for purchase with full reprint rights, which means you may put your name on it and use it in your newsletters, blogs or other marketing materials. You may also modify it and add your personal experiences and perspectives.
The complete article includes these important concepts:
Your Actions Speak Loudly

Micro-actions
Macro-actions

Authentic Actions
Checklist for Aligning Actions with Executive Presence
————————————————————————————
Request This Content:
Send us an email and let us know if you'd like to receive this article, Article Nuggets* or Newsletter (as applicable.) It is available in the following formats:
1.  How to Develop Executive Presence: Actions Speak Louder than Words – 875-word Article with Full Reprint Rights, $57

2.  How to Develop Executive Presence: Actions Speak Louder than Words – 3-Article Nuggets*
with Full Reprint Rights, $64

*Article Nuggets: The same article broken up into 3-5 blog-style sections suitable for a series of blog posts or shorter newsletter articles.