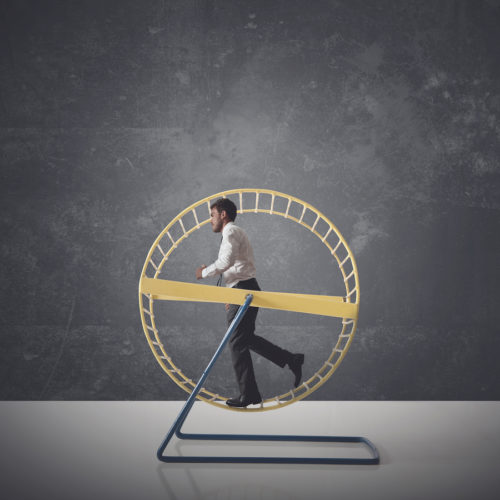 Much to the detriment of our health and well-being, many societies celebrate obsessive work habits. Being a "workaholic" has become a badge of honor, one that unfortunately describes too many of today's working people.
Workaholics often strain their personal relationships. If you're married to your work, how much attention can you give your partner?
Instead of quality time with family and friends, workaholics constantly obsess about business, emails, phone calls and reports carried home. They end up not getting enough caring support, recreation, exercise, good meals, and sleep.
Research shows how damaging overworking and obsessing about work is to health. Why, then, do we do it? Is there another way to get work done, get ahead, and avoid the health risks of heart attacks, anxiety, burnout, weight gain, and cigarette and alcohol consumption?
This article explores work habits of workaholics, offers tips from workaholics and suggests five ways to work less and still get ahead.  
This is a brief synopsis of a 768 word article and 3 Article Nuggets*, suitable for consultants' newsletters for executives and leaders in organizations. It is available for purchase with full reprint rights, which means you may put your name on it and use it in your newsletters, blogs or other marketing materials. You may also modify it and add your personal experiences and perspectives.
The complete article includes these important concepts:
Definition of a workaholic
From workaholic to balanced
5 Tips from workaholics
When the boss asks you…
————————————————————————————
Request This Content
Send us an email and let us know if you'd like to receive this article, Article Nuggets* or Newsletter (as applicable.) It is available in the following formats:
1.  Workaholic? 5 Tips to Work Less and Still Get Ahead – 768-word Article
with Full Reprint Rights, $57
2.  Workaholic?: 5 Tips to Work Less and Still Get Ahead – 3-Article Nuggets*
with Full Reprint Rights, $64

*Article Nuggets: The same article broken up into 3-5 blog-style sections suitable for a series of blog posts or shorter newsletter articles.