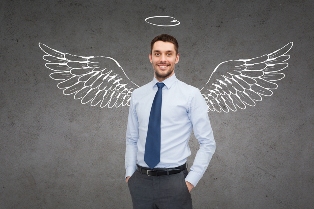 Working for someone who is a people-pleaser may seem fairly innocuous or even desirable, but such leaders pose daunting challenges for their organizations. If you work for a people-pleaser, you most likely see the inherent problems and confess to seeking ways to maneuver around them.
People-pleasing leaders have some beneficial traits, but their behaviors can threaten survival in today's highly competitive and responsive business climate: indecisiveness, lack of direction, inability to retain adequate personnel, low accountability and overall inefficiency.
People-pleasers have an excessive compulsion to be liked and appear likable. This tendency impedes their ability to influence results. Leadership coaching can help them learn several helpful approaches to combating the problem.
This article explores the risks of working for a people-pleasing leader, provides three steps to improve self-awareness and build confidence, and five behavioral tips to set expectations and boundaries.
This is a brief synopsis of a 1,450-word and a 925-word article and 4-Article Nuggets*, suitable for consultants' newsletters for executives and leaders in organizations. It is available for purchase with full reprint rights, which means you may put your name on it and use it in your newsletters, blogs or other marketing materials. You may also modify it and add your personal experiences and perspectives.
The complete article includes these important concepts:
Are you a people-pleaser?
The good, bad, and the ugly
A personality style
Inner workings
Blind spots
Suggested steps for people-pleasers
Working for a people-pleaser
————————————————————————————
Request This Content
Send us an email and let us know if you'd like to receive this article, Article Nuggets* or Newsletter (as applicable.) It is available in the following formats:
1. The Risks of Working for a People-Pleasing Leader –
     1,450-word Article with Full Reprint Rights, $79
2. The Risks of Working for a People-Pleasing Leader –
     925-word article with Full Reprint Rights, $57

3. The Risks of Working for a People Pleasing Leader –
     4-Article Nuggets* with Full Reprint Rights,  $89

*Article Nuggets: The same article broken up into 5 blog-style sections suitable for a series of blog posts or shorter newsletter articles.