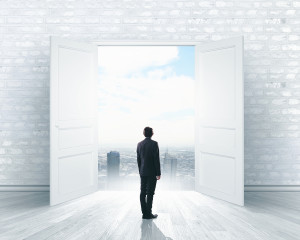 Do you know what your leadership purpose is? If you want to drive a high-performance organization, you must find ways to make employee performance meaningful.
Sadly, many executive teams focus on numbers instead of words when trying to motivate people to achieve more. Carrots and sticks may work in some situations, but leaders must engage hearts and minds to truly excite people to give their all.
Great leaders have a profound impact in their communities, families and key societal realms (i.e., sports, politics). Nowhere is good leadership more important than at work, where we devote considerable time and energy.
"Great leadership has the potential to excite people to extraordinary levels of achievement. But it is not only about performance; it is also about meaning." ~ Robert Goffee and Gareth Jones, Why Should Anyone Be Led by You? (Harvard Business Review Press, 2006)
There is a deepening disenchantment with traditional-style management. We are increasingly suspicious of the skilled and charismatic boss who echoes corporate mission statements and jargon. The search for authenticity in those who lead us has never been more pressing.
While concepts such as quiet leadership and servant leaders are popular in business bestsellers, corporations are slow to change selection criteria. Leadership continues to be about results. Organizations are not immune to the lure of the heroic CEO.
And while great results aren't achieved by inspirational leadership alone, they may not be possible without it. Employees choose to come to work and give their best—or not. Leaders who excel at capturing hearts, minds and souls provide purpose, meaning and motivation.
This article explores leadership purpose and authenticity and offers 12 reflection questions to expand your leadership skills.
This is a brief synopsis of a 1,600-word and a 900-word article and 5 Article Nuggets*, suitable for consultants' newsletters for executives and leaders in organizations. It is available for purchase with full reprint rights, which means you may put your name on it and use it in your newsletters, blogs or other marketing materials. You may also modify it and add your personal experiences and perspectives.
The complete article includes these important concepts:
Know Your Leadership Purpose
Defining "Purpose"
Find Your Purpose
The Quest for Authenticity
Unique Leadership Qualities
Three Leadership Axioms
12 Vital Questions
————————————————————————————
Request This Content
Send us an email and let us know if you'd like to receive this article, Article Nuggets* or Newsletter (as applicable.) It is available in the following formats:
The Quest for Leadership Purpose – 1,600-word Article with Full Reprint Rights, $79

The Quest for Leadership Purpose – 900-word article with Full Reprint Rights, $57

The Quest for Leadership Purpose – 5-Article Nuggets* with Full Reprint Rights,  $89
*Article Nuggets: The same article broken up into 5 blog-style sections suitable for a series of blog posts or shorter newsletter articles.