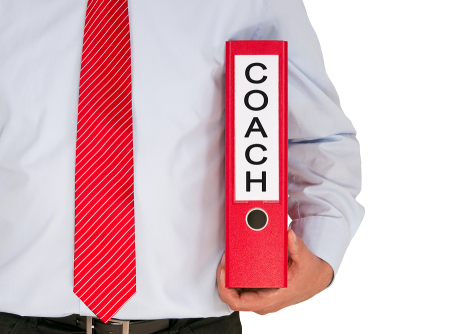 Managers who effectively harness their coaching skills reap multiple benefits. Their employees are more committed, willing to put in greater effort and are less likely to leave.
Coaching's impact significantly affects people and profits within organizations committed to training managers, guiding performance and developing employees.
Most managers have had some training in coaching people for high performance. Ten years ago, 73% of managers received some form of training, according to BlessingWhite, a global leadership-development firm. But the firm's 2015 report reveals that employees who receive regular feedback through coaching conversations are in the minority.
Why Don't More Managers Coach?
Managers usually cite lack of time as the main excuse for failing to coach employees, but the real reasons may be different, note John H. Zenger and Kathleen Stinnett in The Extraordinary Coach: How the Best Leaders Help Others Grow (McGraw-Hill Education, 2010).
Three common barriers stand in the way:
Misconceptions of what coaching is
A desire to avoid difficult conversations
No clear game plan for initiating and framing coaching conversations
Once they return to the office after training, many managers revert to old habits. Instead of taking time to ask questions and find solutions, they find it easier to explain and provide instructions. Finding a quick fix and moving on is their default response.
This article explores the question, "Why don't more managers use coaching skills?" and reveals common misconceptions, and suggests three coaching models to initiate conversations for high performance and change.
This is a brief synopsis of a 1,550-word and a 950-word article and 6 Article Nuggets*, suitable for consultants' newsletters for executives and leaders in organizations. It is available for purchase with full reprint rights, which means you may put your name on it and use it in your newsletters, blogs or other marketing materials. You may also modify it and add your personal experiences and perspectives.
The complete article includes these important concepts:
The Manager-Fixer
The Manager-Coach

Misconceptions of what coaching is
A desire to avoid difficult conversations
No game plan for coaching conversations

GROW model
FUEL model
Face the coaching FACTS
Powerful questions
————————————————————————————
If you are a Content for Coaches client and your account is current, no need to order. Send me an email to confirm that you wish to receive this article, Article Nuggets* or Newsletter (as applicable.)
All others please use the order links below.
Order Links to purchase this article:
The Need for Managing with Coaching Skills – 1,550-word Article with Full Reprint Rights, $79


The Need for Managing with Coaching Skills – 950-word article with Full Reprint Rights, $57


The Need for Managing with Coaching Skills – 6-Article Nuggets* with Full Reprint Rights,  $89


*Article Nuggets: The same article broken up into 5 blog-style sections suitable for a series of blog posts or shorter newsletter articles.
Article by Patsi Krakoff, Psy.D.
Subscriptions of 6 and 12 articles are available. Save up to 45%. View options here.