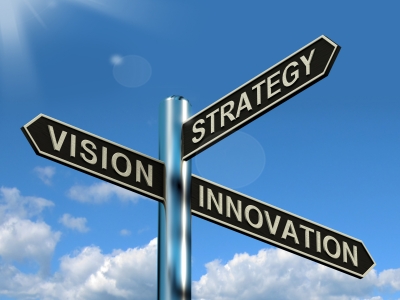 When's the best time to implement change?
Before you need to do so.
In a world of accelerating product and technology developments, the way you handle your job today is far different from when you first started out. Business in the 21st century is continuously reinvented and innovated. If you resist change, thriving and surviving may prove elusive.
Companies that focus on innovation not only keep pace, but drive change. Think beyond adaptation; look toward making significant contributions that shape the future.
If you and your organization fail to innovate, you're on the path to stagnation and obsolescence. Today's competitive advantages will not be tomorrow's.
Can you identify fresh trends and walk away from outdated core competencies, when necessary? Are you actively preparing new products and services?
Organizations adapt only if their people do. This means that everyone — leaders, managers and staff — must acquire an innovation mindset to improve today's job performance and prepare for future demands.
Whenever start-ups clobber big companies, the writing was almost always on the wall. Everything looked fine — until the day it didn't. Will your business be ready before that day comes?
This article examines the paradox of innovation, explores the four phase process, and suggests ways to acquire innovative qualities. 
_____________________________________
This is a brief synopsis of a 1,630-word and an 900-word article and Article Nuggets,*suitable for consultants' newsletters for executives and leaders in organizations. It is available for purchase with full reprint rights, which means you may put your name on it and use it in your newsletters, blogs or other marketing materials. You may also modify it and add your personal experiences and perspectives.
The complete article includes these important concepts:
Innovation Is a Discipline
Enemies of Innovation
The Four Phases of Innovation:
Innovation Starts with the Customer
From Idea to Plan
Assessing and Testing Ideas
Putting Plans to Work
Acquiring Innovative Qualities
————————————————————————————
Request This Content:
Send us an email and let us know if you'd like to receive this article, Article Nuggets* or Newsletter (as applicable.) It is available in the following formats:
1.  The Innovator's Paradox – 1,630-word Article with Full Reprint Rights, $79
2.  The Innovator's Paradox – 900-word article with Full Reprint Rights, $57

3.  The Innovator's Paradox – 5-Article Nuggets* with Full Reprint Rights,  $89

*Article Nuggets: The same article broken up into 3-5 blog-style sections suitable for a series of blog posts or shorter newsletter articles.
Photo courtesy www.freedigitalphotos.net