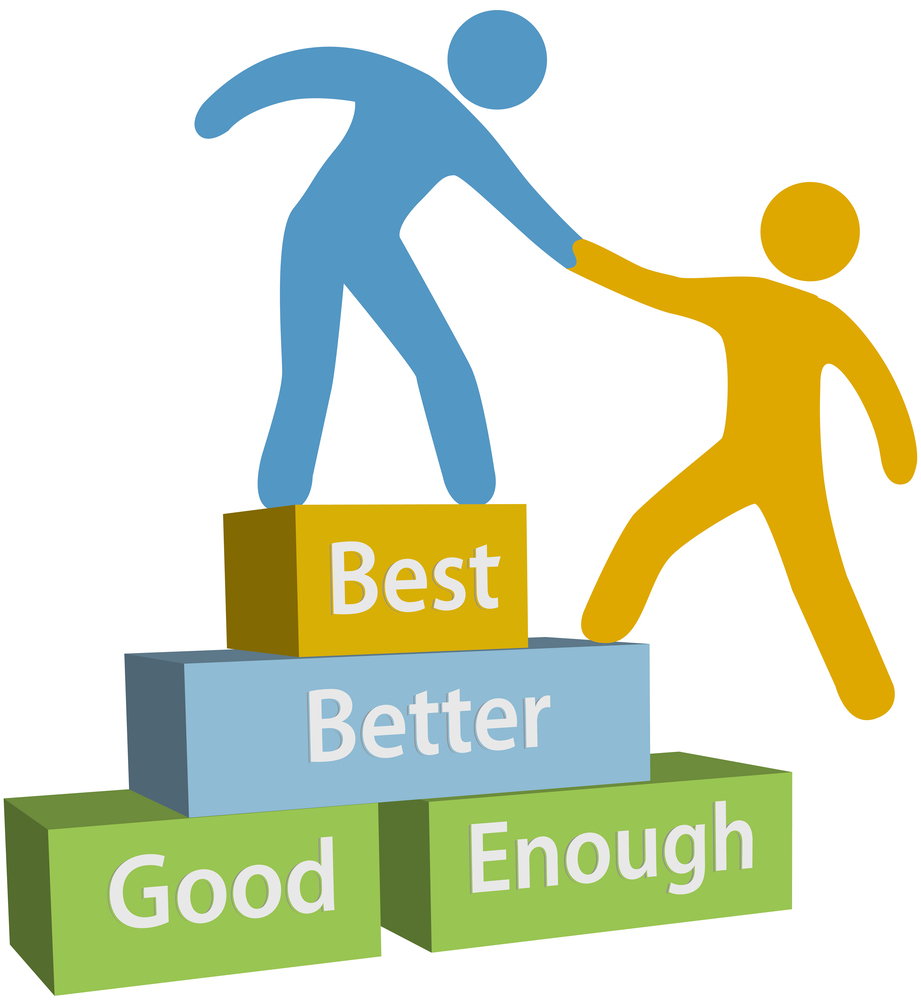 In organizations with "good-enough" cultures, billions of dollars are wasted each year by leaders and staff who compromise on standards. Such leaders endanger themselves and their careers by permitting a "good-enough" mentality. Fortunately, this danger of mediocrity has a remedy.
"Only the mediocre are always at their best." ~ Jean Giraudoux, French essayist
The good-enough culture plagues an organization in every aspect of its operation, all the way down to the most basic. Some of the more prominent effects are:
Lack of productivity
Staff turnover
Defective products
Warranty costs
Inefficiency and waste

Dissatisfied customers
Lost sales
Layoffs
Shrinking profits
Poor reputation
Leaders experience many more unseen problems buried down under the details of every department. If not corrected, the issues feed on themselves.
This article explores the failure of "good-enough" cultures, and offers ways leaders can overcome the good-enough syndrome to transform their organization.
This is a brief synopsis of a 1,700-word and a 900-word article and 5-Article Nuggets*, suitable for consultants' newsletters for executives and leaders in organizations. It is available for purchase with full reprint rights, which means you may put your name on it and use it in your newsletters, blogs or other marketing materials. You may also modify it and add your personal experiences and perspectives.
The complete article includes these important concepts:
How a good-enough culture takes root
Symptoms of "good-enough"
Overcoming the good-enough culture
————————————————————————————
Request This Content
Send us an email and let us know if you'd like to receive this article, Article Nuggets* or Newsletter (as applicable.) It is available in the following formats:
The Failure of "Good-Enough" Cultures – 1,700-word Article with Full Reprint Rights, $79
The Failure of "Good-Enough" Cultures – 900-word article with Full Reprint Rights, $57
The Failure of "Good-Enough Cultures" – 5-Article Nuggets* with Full Reprint Rights,  $89
*Article Nuggets: The same article broken up into 5 blog-style sections suitable for a series of blog posts or shorter newsletter articles.