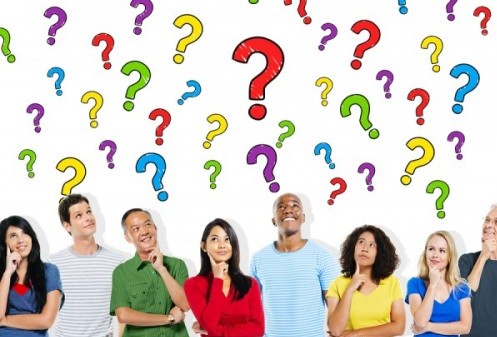 Asking creative questions can change everything. A big, beautiful question can generate ideas, inspire action, influence engagement and participation, as well as solve problems and spark creative genius.
Provocative questions can answer most conundrums of life and work.  Einstein allegedly said that if someone gave him one hour to solve a problem, he would spend the first 55 minutes making sure he was answering the right question.
In business, we don't ask enough questions for fear of appearing stupid or uninformed. Or we don't want to challenge authority or be disruptive. But research is showing that there are many kinds of questions and, asked in the right way, they can lead to breakthrough thinking and disruptive innovations, such as those created by Airbnb, Uber, Pandora, Foursquare, Twitter, Facebook, YouTube, iPhone and many others.
Like it or not, we are expected to adapt– now. The future is here. Most of us need to ask better questions and become better experimenters.
This article explores the creative power of questions, frameworks for questioning, and suggests how to ask better questions to find creative solutions.
This is a brief synopsis of a 950 word article and 3 Article Nuggets*, suitable for consultants' newsletters for executives and leaders in organizations. It is available for purchase with full reprint rights, which means you may put your name on it and use it in your newsletters, blogs or other marketing materials. You may also modify it and add your personal experiences and perspectives.
The complete article includes these important concepts:
The Creative Process
The Why, What If and How of Creative Questioning
A Culture of Inquiry
————————————————————————————
Request This Content
Send us an email and let us know if you'd like to receive this article, Article Nuggets* or Newsletter (as applicable.) It is available in the following formats:
 1.   The Creative Power of Questions – 950-word Article with Full Reprint Rights, $57

2.  The Creative Power of Questions – 3-Article Nuggets* with Full Reprint Rights, $64

*Article Nuggets: The same article broken up into 3-5 blog-style sections suitable for a series of blog posts or shorter newsletter articles.