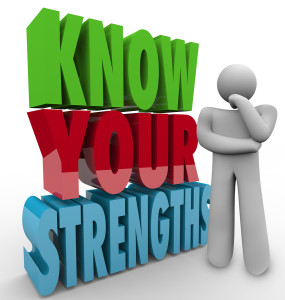 Which leadership style will prevail in the future?
If you want to improve employee engagement and productivity while reducing turnover, your organization must build on individual and team strengths: strengths-based leadership will prevail in the future as the key leadership style.
Nearly a decade ago, Gallup unveiled the results of a 30-year research project on leadership strengths. More than 3 million people have since taken the StrengthsFinder assessment, which forms the core of several noteworthy books:
Now, Discover Your Strengths by Marcus Buckingham and Donald Clifton (Free Press, 2001)
StrengthsFinder 2.0 by Tom Rath (Gallup Press, 2007)
Go Put Your Strengths to Work: 6 Powerful Steps to Achieve Outstanding Performance by Marcus Buckingham (Free Press, 2007)
In Strengths Based Leadership: Great Leaders, Teams, and Why People Follow, New York Times-bestselling author Tom Rath and leadership consultant Barry Conchie reveal the results of extensive Gallup research. Based on their analyses, three keys to effective leadership emerge:
Know your strengths—and invest in others' strengths.
Hire people with the right strengths for your team.
Understand and meet your followers' four basic needs: trust, compassion, stability and hope.
This article suggests using strengths for managing and strengths-based leadership to build stronger, more productive, teams. 
This is a brief synopsis of a 1,425-word and a 900-word article and 5 Article Nuggets*, suitable for consultants' newsletters for executives and leaders in organizations. It is available for purchase with full reprint rights, which means you may put your name on it and use it in your newsletters, blogs or other marketing materials. You may also modify it and add your personal experiences and perspectives.
The complete article includes these important concepts:
3 Keys to Effective Leadership
Measuring Strengths
Defining Strengths
Finding Your Strengths
34 Personal Strengths
Gallup Leadership Strengths
Growing Strengths for the Future
————————————————————————————
Request This Content
Send us an email and let us know if you'd like to receive this article, Article Nuggets* or Newsletter (as applicable.) It is available in the following formats:
1.  Strengths-Based Leadership – 1,425-word Article with Full Reprint Rights, $79
2.  Strengths-Based Leadership – 900-word article with Full Reprint Rights, $57
3.  Strengths-Based Leadership – 5-Article Nuggets* with Full Reprint Rights,  $89
*Article Nuggets: The same article broken up into 5 blog-style sections suitable for a series of blog posts or shorter newsletter articles.