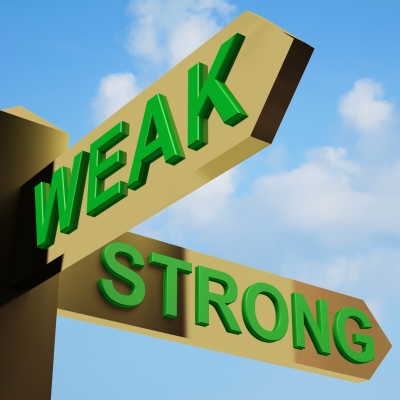 Over the last decade, self-help, coaching and leadership professionals have been placing greater emphasis on positivity and personal strengths. The goal is to help clients work with what they have and build on their inherent talents.
"Every great dream begins with a dreamer. Always remember, you have within you the strength, the patience and the passion to reach for the stars to change the world." ~ Civil-rights activist Harriet Tubman
Large corporations like Wells Fargo, Intel, Best Buy, Toyota and Yahoo now require employees to take surveys that measure talents and strengths. Their CEOs recognize that company success depends on leveraging what already works instead of trying to fix what's broken.
This approach is logical: You cannot learn how to ensure safety at a nuclear power plant by studying Russia's Chernobyl disaster. You're better off reviewing what a successful cleanup entails.
Regardless of your job or industry, you can't always do what you love. Your job description will include responsibilities that challenge you or try your patience.
You can, however, play to your strengths and approach tasks in ways that bring your best work to light.
This article explores personal strengths, and suggests how you can identify and measure your top three strengths and weaknesses in ways that increase your performance and sense of satisfaction.
_________________________________
This is a brief synopsis of a 900-word article and Article Nuggets*, suitable for consultants' newsletters for executives and leaders in organizations. It is available for purchase with full reprint rights, which means you may put your name on it and use it in your newsletters, blogs or other marketing materials. You may also modify it and add your personal experiences and perspectives.
The complete article includes these important concepts:
Measuring Your Strengths
Gallup's Research on 34 Personal Strengths
Four SIGNs of a Strength
————————————————————————————
Request This Content:
Send us an email and let us know if you'd like to receive this article, Article Nuggets* or Newsletter (as applicable.) It is available in the following formats:
1. Play to Your Strengths – 900-word Article with Full Reprint Rights, $57
2. Play to Your Strengths – 3-Article Nuggets* with Full Reprint Rights, $64
*Article Nuggets: The same article broken up into 3-5 blog-style sections suitable for a series of blog posts or shorter newsletter articles.
photo courtesy www.freedigitalphotos.net