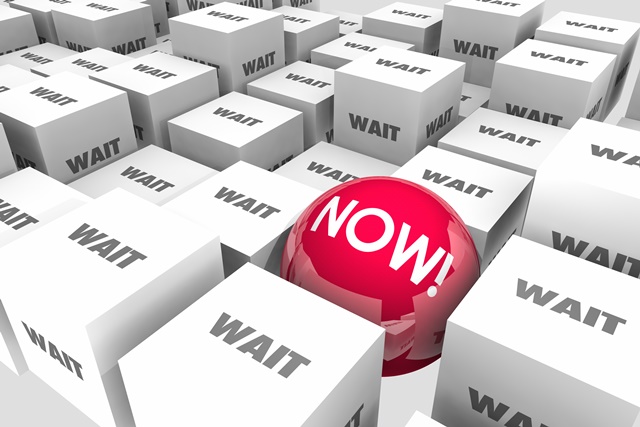 Most leaders agree that the pressures and expectations of business have increased dramatically in the last decade. Results, profits, and value for shareholders often take top priority, and it seems everyone wants everything faster. With technology evolving quickly and the drive to do more with less, many leaders act like things can be accomplished with the push of a button, and when they're not, they demand answers.
In the process, leaders lose sight of treating people with understanding and support, which burdens everyone with stress and dissatisfaction. Leaders who are unfamiliar with the specifics of how projects are accomplished lack one of the most powerful management tools: patience.
Everyone seems to want instant rewards. The reality of instantaneous reward is seldom realistic. The more complex the circumstances, the more time required to implement true solutions. Patience is the combination of understanding that many things take time and the willingness to allow that to play out.
This article explores misnomers about patience in leadership and how patient leaders prevail for positive change and continued growth.
This is a brief synopsis of a 1,100-word article and 3-Article Nuggets*, suitable for consultants' newsletters for executives and leaders in organizations. It is available for purchase with full reprint rights, which means you may put your name on it and use it in your newsletters, blogs or other marketing materials. You may also modify it and add your personal experiences and perspectives.
The complete article includes these important concepts:
The misnomers about patience
Patience for positive change
Patience for continued growth
——————————————————————————
If you are a Content for Coaches client and your account is current, no need to order. Send us an email to confirm that you wish to receive this article, Article Nuggets* or Newsletter (as applicable.) All others please use the order links below.
Order Links to purchase this article:
1.  Patient Leaders Prevail– 1,100-word Article with Full Reprint Rights, $57


2.  Patient Leaders Prevail– 3-Article Nuggets* with Full Reprint Rights, $64


*Article Nuggets: The same article broken up into 3 blog-style sections suitable for a series of blog posts or shorter newsletter articles.
Subscriptions of 6 and 12 topics are available. Save up to 45%. View options here.