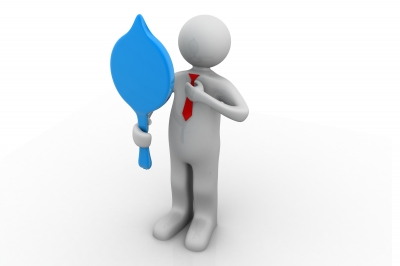 There's no escaping it: Everyone has blind spots. No matter how hard we try to be self-aware, everyone—including the best leader—has unproductive behaviors that are invisible to us but glaring to everyone else.
Our behavioral blind spots create unintended consequences: They distort judgment, corrupt decision-making, reduce our awareness, create enemies and silos, destroy careers and sabotage business results.
"Leadership is a struggle by flawed human beings to make some important human values real and effective in the world as it is." ~ Steven Snyder, Leadership and the Art of Struggle
Leaders are particularly vulnerable. They often buy into the overpowering belief that they should have all the answers and easily handle challenges great and small. They exploit their powers of self-confidence at the expense of introspection and self-questioning. For many, the need to be right trumps their mandate to be effective.
These leaders fail to see that their behaviors can be destructive to themselves and others, even when their intentions are positive. They forget that others judge them on their behaviors and results—not by intentions.
This article explores leadership blind spots, the 5 most common types, and suggests ways to identify and overcome blind spots to improve performance.
_____________________________________ 
This is a brief synopsis of a 1,620-word and a 910-word article and Article Nuggets,*suitable for consultants' newsletters for executives and leaders in organizations. It is available for purchase with full reprint rights, which means you may put your name on it and use it in your newsletters, blogs or other marketing materials. You may also modify it and add your personal experiences and perspectives.
The complete article includes these important concepts:
Research Revelations
Two Minds: Fast and Slow
Five Common Blind Spots
Experience
Personality
Values
Strategy 
Conflict 
————————————————————————————
If you are a Content for Coaches client and your account is current, no need to order. Send me an email to confirm that you wish to use this article for your next newsletter.
All others please use the order links below.
Order Links to purchase this article:
1. Overcoming Leadership Blind Spots – 1,620-word Article with Full Reprint Rights, $79


2. Overcoming Leadership Blind Spots – 910-word article with Full Reprint Rights, $57


3. Overcoming Leadership Blind Spots – 5-Article Nuggets* with Full Reprint Rights, $89


*Article Nuggets: The same article broken up into 3-5 blog-style sections suitable for a series of blog posts or shorter newsletter articles.
Photo courtesy www.freedigitalphotos.net