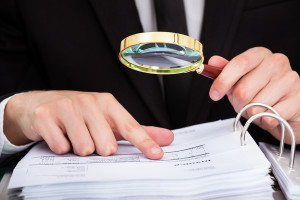 "Leaders often fail to notice when they are obsessed by other issues, when they are motivated to not notice, and when there are other people in their environment working hard to keep them from noticing." ~ Harvard Business School Professor Max Bazerman,  The Power of Noticing: What the Best Leaders See (Simon & Schuster, 2014)
As a leader, you're responsible for making key decisions each day. But how confident are you in your ability to notice all pertinent information?
If you're like most leaders, you probably believe your perception skills are keen. As convinced as you may be, it's possible that you're overestimating your aptitude. What's in front of you is rarely all there is.
Even if you have a superior grasp of common blind spots, you must remain alert for unplanned surprises and acknowledge your cognitive biases. Even the most venerated leaders make egregious mistakes, failing to notice—or even ignoring—essential data. As they handle an emerging crisis, they may ask: "How did this happen?" or "Why didn't I catch this sooner?"
They should really be asking themselves:
"What information should I have gathered, beyond the basic facts?"
"What information would have helped inform my decision?"
Imagine your advantage in negotiations, decision-making and overall leadership if you could teach yourself to spot and evaluate information others routinely overlook.
More than a decade of research shows that successful leaders take no notice of critical, readily available information in their environment. This often happens when they have blinders on, focusing on limited information they've predetermined to be necessary to make good decisions.
This article examines the skill of noticing and suggests questions leaders should ask themselves to develop their perception skills, avoid blind spots, and make better business decisions.
This is a brief synopsis of a 1,450-word and a 950-word article and 5 Article Nuggets*, suitable for consultants' newsletters for executives and leaders in organizations. It is available for purchase with full reprint rights, which means you may put your name on it and use it in your newsletters, blogs or other marketing materials. You may also modify it and add your personal experiences and perspectives.
The complete article includes these important concepts:
What YouTube Can Teach Us
The Rule of WYSINATI
The Problems with Auditors and Board Oversight
Lessons from LIBOR
Unintentional Blindness
Faulty Attribution
How to Develop Better Noticing Skills
————————————————————————————
Request This Content
Send us an email and let us know if you'd like to receive this article, Article Nuggets* or Newsletter (as applicable.) It is available in the following formats:
Noticing: An Elusive Leadership Skill – 1,450-word Article with Full Reprint Rights, $79

Noticing: An Elusive Leadership Skill – 950-word article with Full Reprint Rights, $57
Noticing: An Elusive Leadership Skill – 5-Article Nuggets* with Full Reprint Rights,  $89
*Article Nuggets: The same article broken up into 5 blog-style sections suitable for a series of blog posts or shorter newsletter articles.