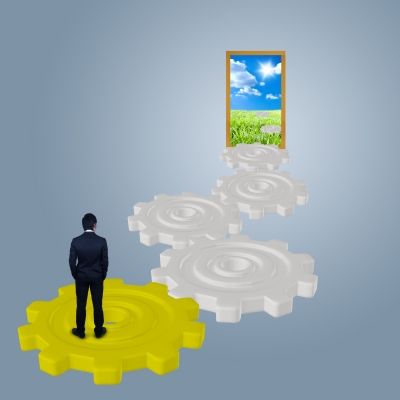 Psychologists, neuroscientists, economists and Buddhism scholars are shedding new light on how we make decisions:
We make the best choices when we acknowledge our emotions.
In Western civilization, we're taught that the best decisions are based on logic and reason. Businesses favor data analysis—hard numbers—over any subjective input colored by emotions.
Most decisions, however, are heavily influenced by emotions, often without our awareness. The brain is prone to making errors and succumbing to biases, no matter how much data we may have. 
"Our decision-making capacities are not simply 'wired in,' following some evolutionary design. Choosing wisely is a learned skill, which, like any other skill, can be improved with experience." ~ Reid Hastie and Robyn M. Dawes, Rational Choice in an Uncertain World:  The Psychology of Judgment and Decision Making (SAGE Publications, 2009)
It doesn't matter if we're determining major corporate strategies or considering minor purchases. Without emotional influences, we'd be incapable of making any decisions.
This article explores the 3 paths to better decision making, and suggests ways to manage and improve your process and decisions.
_________________________________
This is a brief synopsis of a 900-word article and Article Nuggets*, suitable for consultants' newsletters for executives and leaders in organizations. It is available for purchase with full reprint rights, which means you may put your name on it and use it in your newsletters, blogs or other marketing materials. You may also modify it and add your personal experiences and perspectives.
The complete article includes these important concepts:
A Self-Awareness Formula

Emotions and Moods

Your Mood Thermostat
Mindful Meditation

Physical State
Social Systems and Group Dynamics

Managing Your Decision Docket
————————————————————————————
Request This Content:
Send us an email and let us know if you'd like to receive this article, Article Nuggets* or Newsletter (as applicable.) It is available in the following formats:
1.  Mind Over Mood: 3 Paths to Better Decisions – 900-word Article with Full Reprint Rights, $57
2.  Mind Over Mood: 3 Paths to Better Decisions –  3-Article Nuggets* with Full Reprint Rights,  $64
*Article Nuggets: The same article broken up into 3-5 blog-style sections suitable for a series of blog posts or shorter newsletter articles.
Photo courtesy www.freedigitalphotos.net