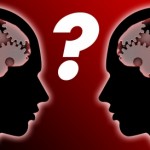 "If you could only sense how important you are to the lives of those you meet; how important you can be to the people you may never even dream of. There is something of yourself that you leave at every meeting with another person." ~ Fred Rogers, The World According to Mr. Rogers: Important Things to Remember (Hyperion, 2003)
Whether you're starting out, changing jobs mid-career or completing your last decade of work, leadership success depends on how well you manage yourself and interact with others.
Mastering leadership psychology is crucial for professional development. What got you here won't get you there. Success depends on knowing, appreciating and accepting who you are.
You can turn deficits into strengths when you understand them. You can play to these strengths and avoid their inherent traps with sufficient self-knowledge and support from the right people.
Effective leaders also use psychology to understand and motivate others. As you ascend to positions of greater power and responsibility, you'll increasingly rely on social and emotional intelligence.
Whether you work in manufacturing, retail or services, your understanding of human psychology will drive optimal business outcomes.
This article examines three essential psychology skills that every leader must master and highlights truths that debunk old-school beliefs.
__________________________________________________________
This is a brief synopsis of a 1,500-word and a 900-word article and Article Nuggets,*suitable for consultants' newsletters for executives and leaders in organizations. It is available for purchase with full reprint rights, which means you may put your name on it and use it in your newsletters, blogs or other marketing materials. You may also modify it and add your personal experiences and perspectives.
The complete article includes these important concepts:
Know Yourself Well
Lead Through Engagement
Manage Emotions
Debunk Old-School Beliefs
————————————————————————————
Request This Content:
Send us an email and let us know if you'd like to receive this article, Article Nuggets* or Newsletter (as applicable.) It is available in the following formats:
1.  Mastering Leadership Psychology – 1500-word Article with Full Reprint Rights, $79–
2.  Mastering Leadership Psychology – 900-word article with Full Reprint Rights, $57 –
3.  Mastering Leadership Psychology –  5-Article Nuggets* with Full Reprint Rights,  $89 –

*Article Nuggets: The same article broken up into 3-5 blog-style sections suitable for a series of blog posts or shorter newsletter articles.
Photo courtesy www.freedigitalphotos.net