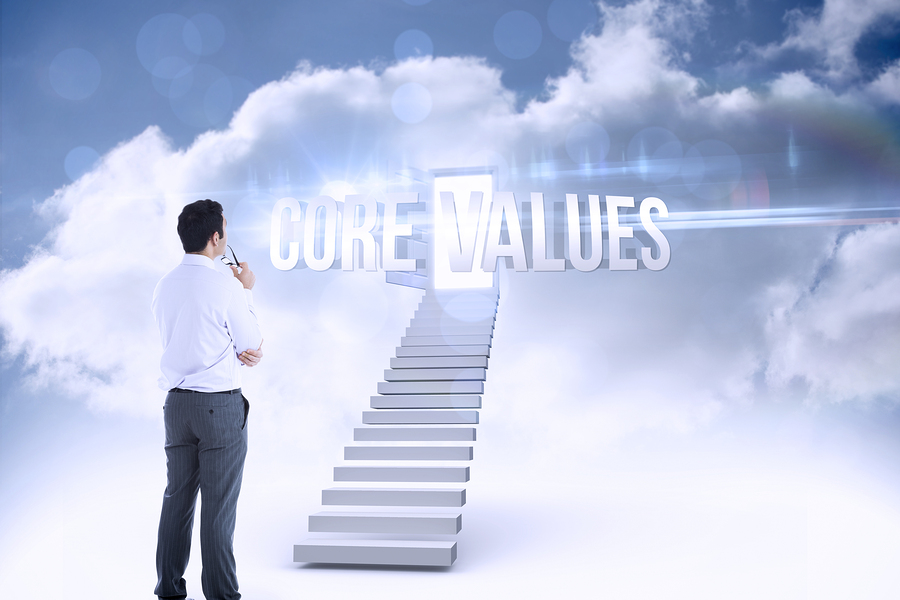 As a leader, the only effective way you can direct your life and the lives of others is to truly know what you stand for. Your personal principles, or values, direct your thoughts, priorities, preferences, and actions. The aspects of life that you value shape your character, which determine how you lead. They determine how you do everything.
Unfortunately, many leaders haven't identified their values, and often find their roles frustrating, confusing, or unfulfilling.
If a leader's experience can be described this way, imagine what their people are experiencing.
No two leaders will have the same set of core values. They are almost as unique as fingerprints. Your values establish your personal standards for what is right and wrong, acceptable and not acceptable. They are the basis for judging your personal progress of growth, your impact on your areas of responsibility, the contributions you've made, and the satisfaction you receive.
If you struggle with internal conflicts, or have a sense of something important missing from your life, assess your values.
This article explores personal values in leadership and organizational culture, and suggests ways to assess your values for greater personal satisfaction, authentic leadership, and productivity.
This is a brief synopsis of a 1,200 word article and 3 Article Nuggets*, suitable for coaches' and consultants' newsletters for executives and leaders in organizations. It is available for purchase with full reprint rights, which means you may put your name on it and use it in your newsletters, blogs or other marketing materials. You may also modify it and add your personal experiences and perspectives.
The complete article includes these important concepts:
Values are barometers
Values as warnings
Making use of your values
Renewing your values
————————————————————————————
Request This Content
Send us an email and let us know if you'd like to receive this article, Article Nuggets* or Newsletter (as applicable.) It is available in the following formats:
Leading by Your Values – 1,200-word Article with Full Reprint Rights, $57

Leading by Your Values – 3-Article Nuggets* with Full Reprint Rights, $64


*Article Nuggets: The same article broken up into 3-5 blog-style sections suitable for a series of blog posts or shorter newsletter articles.