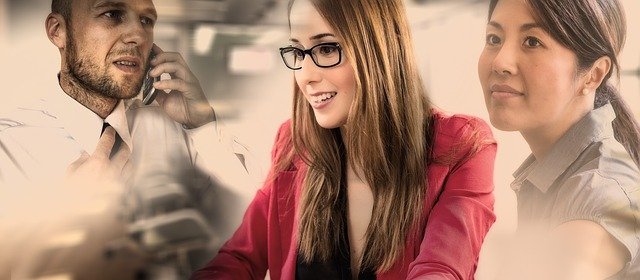 The way we live and work has changed dramatically the past year, upending our routines, our identities, and for many, our sense of security. The trauma of job insecurity, health insecurity, major intergenerational loss, and culture assaults leave us reeling and impact our productivity. Leaders are concerned about their employee's well-being and safety.
It's no wonder: reports of anxiety, depression, and post-traumatic stress disorder (PTSD) are on the rise. Experiencing violence (as a victim or witness), a serious illness, or the death of a loved one can trigger post-traumatic stress. Unfortunately, fear, misunderstanding, and lack of trust prevent many employees from seeking assistance or even reporting events.
Traditionally, when employees do share or demonstrate a need for assistance, we rely on the human resources department (or representative) to step in.
However, leaders and managers who are able to work with HR and their employees through trauma recovery are of greater help to those they lead, and their organization. In Posttraumatic Growth: Theory, Research, and Applications, (Routledge, 2018), authors Richard G. Tedeschi, Jane Shakespeare-Finch, Kanako Taku, and Lawrence G. Calhoun share their research on trauma and how leaders can help traumatized people recover. According to Tedeschi, "…despite the misery resulting from the coronavirus outbreak, many of us can expect to develop in beneficial ways in its aftermath."
Individual wellbeing matters in every organization, small or large. When leaders and managers are equipped to treat everyone with care and compassion, everyone benefits.
In Summary
These articles and Article Nuggets explore trauma, PTSD, and PTG, and suggest ways leaders, managers, team leaders, and employees can achieve post-traumatic growth.
This is a brief synopsis of a 1,475-word and a 1,000-word article, and 5-Article Nuggets*, suitable for consultants' newsletters for executives and leaders in organizations. It is available for purchase with full reprint rights, which means you may put your name on it and use it in your newsletters, blogs or other marketing materials. You may also modify it and add your personal experiences and perspectives.
The complete articles and Article Nuggets include these important concepts:
The Catalyst for change
What is trauma?
What is PTSD?
What leaders need to know about PTG

What is post-traumatic growth?

PTG at work: what managers need to know

Group storytelling for PTG

Your trauma recovery: what employees need to know

5 ways to facilitate growth after trauma
Request This Content
Send us an email and let us know if you'd like to receive this article, Article Nuggets, or Newsletter (as applicable.) It is available in the following formats:
Leadership, Trauma, and Recovery  – 1,475-word Article, $79
Leadership, Trauma, and Recovery – 1,000-word article, $57
Leadership, Trauma, and Recovery – 5-Article Nuggets, $89
*Article Nuggets: The same article broken up into 3-5 blog-style sections suitable for a series of blog posts or shorter newsletter articles.