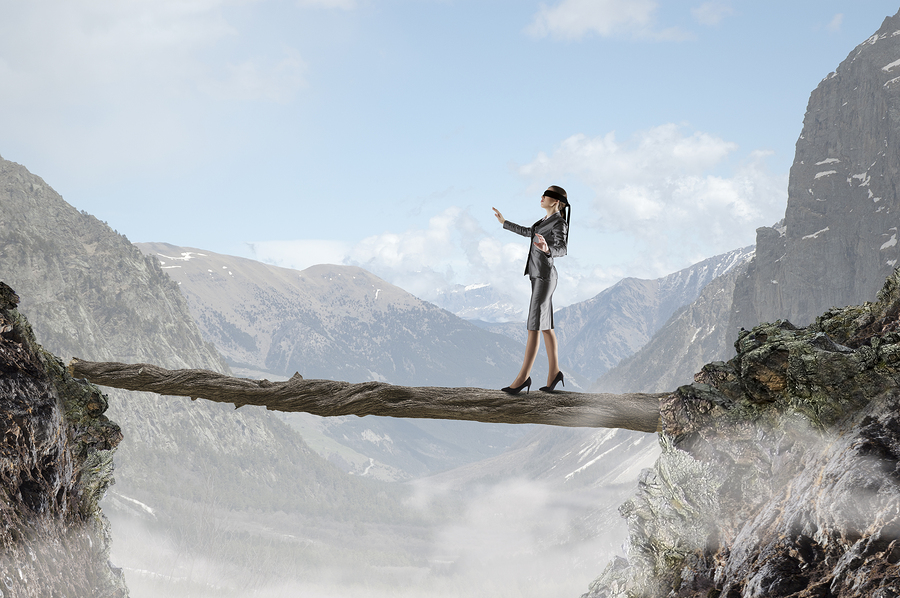 Of all the challenges leaders face, none is more pervasive yet hidden than fear of failure.
"Only those who dare to fail greatly can ever achieve greatly." – Robert F. Kennedy
Leadership is a tough job that requires courage. Doubts, insecurities and fears make organizational challenges more difficult and, in extreme cases, insurmountable. No matter how confident you may appear, anxiety can occur at pivotal times in your career.
Fears are normal emotions that emerge in times of crisis. It's been said that courage has no benchmark unless one grasps the reality of fear. Fears are real, often strong and quite disruptive, but your response to them defines your leadership hardiness.
Fearful leaders can debilitate their organizations' ability to function, compromising productivity, decision-making, strategic thinking and employee management. They're likely to experience issues in their personal lives, as well.
Fear of failure can sometimes be suppressed, but when this proves impossible, you can no longer ignore it. You must deal with it.
This article explores leadership challenges with the fear of failure, the signs and causes of such fear, and offers strategies to manage fear of failure.
This is a brief synopsis of a 1,500-word and a 925-word article and 5 Article Nuggets*, suitable for consultants' newsletters for executives and leaders in organizations. It is available for purchase with full reprint rights, which means you may put your name on it and use it in your newsletters, blogs or other marketing materials. You may also modify it and add your personal experiences and perspectives.
The complete article includes these important concepts:
Recognize the signs
The causes
Perspective is everything
Fear: name it, claim it, reframe it
————————————————————————————
Request This Content
Send us an email and let us know if you'd like to receive this article, Article Nuggets* or Newsletter (as applicable.) It is available in the following formats:
Leadership Challenges: Fear of Failure – 1,500-word Article with Full Reprint Rights, $79

Leadership Challenges: Fear of Failure – 925-word article with Full Reprint Rights, $57
Leadership Challenges: Fear of Failure – 5-Article Nuggets* with Full Reprint Rights,  $89
*Article Nuggets: The same article broken up into 5 blog-style sections suitable for a series of blog posts or shorter newsletter articles.