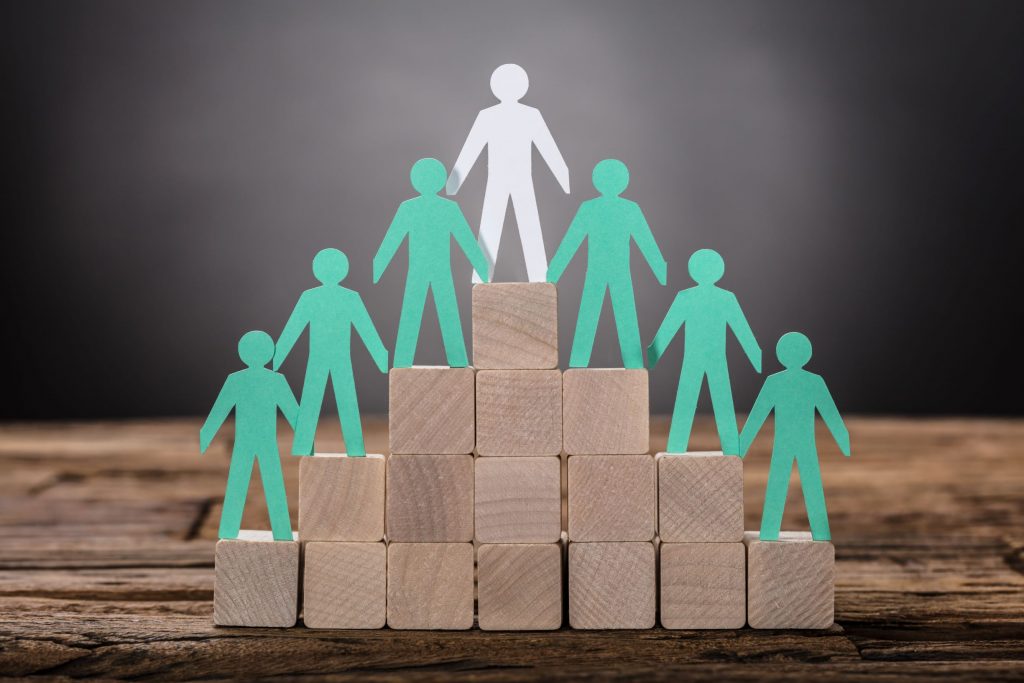 Organizations run by leaders with traditional management mindsets lag behind their forward-thinking competitors in many areas: turnover, morale, productivity, market share, financial stability and profitability. The impact reaches far beyond the workplace and has a boomerang effect.
Unhappy employees bring work woes home with them. Their frustrations and stress trickle down to their families, neighbors and friends. As these relationships suffer, employees' lives grow worse. Illness, depression, harmful habits and personality changes incubate, return to the workplace and hasten a downward trajectory. Some experts claim many of today's current family and cultural problems originate in our workplaces.
Studies and surveys show a common cause: traditional management approaches that devalue people by regarding them as replaceable—nameless resources to be tolerated as long as numbers are met. Old-school leaders want goals achieved; if employees somehow benefit, then that's a bonus.
Alternatively, leaders whose companies are thriving recognize the importance of people's welfare. Simply put, companies grow when leaders help people feel fulfilled, individually and collectively. They thrive when leaders build unity. The process requires diligence, patience and passion.
Organizations thrive when leaders build unity. These articles and Article Nuggets explore the four key components of initiating and maintaining a culture of unity.
This is a brief synopsis of a 1,400-word and an 890-word article, and 5-Article Nuggets*, suitable for consultants' newsletters for executives and leaders in organizations. It is available for purchase with full reprint rights, which means you may put your name on it and use it in your newsletters, blogs or other marketing materials. You may also modify it and add your personal experiences and perspectives.
The complete articles and Article Nuggets include these important concepts:
Bringing people together
Promoting positives
Fixing compelling problems
Establishing teamwork
Connecting with people
————————————————————————————
Request This Content
Send us an email and let us know if you'd like to receive this article, Article Nuggets* or Newsletter (as applicable.) It is available in the following formats:
1.   Leaders Build Unity– 1,400-word Article with Full Reprint Rights, $79
2.  Leaders Build Unity– 890-word article with Full Reprint Rights, $57

3.  Leaders Build Unity– 5-Article Nuggets* with Full Reprint Rights, $89
*Article Nuggets: The same article broken up into 3-5 blog-style sections suitable for a series of blog posts or shorter newsletter articles.
Subscriptions of 6 and 12 topics are available. Save up to 45%. View options here.