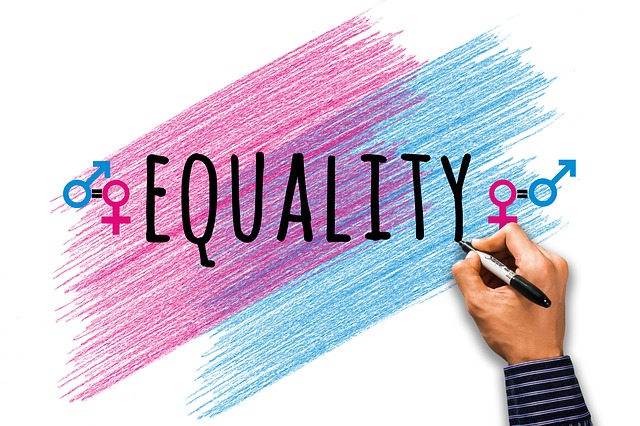 How do you ensure gender equity at work?
To be sure, making our way through the pandemic has required real focus; for many leaders, keeping the lights on has been priority one. And yet, I've noticed that great leaders have managed to reach the light at the end of the tunnel without losing sight of the gender gap. They understand the advantages of inclusivity and gender equity. Unfortunately, they remain the exception, rather than the norm.
Consider this: prior to the pandemic, the percentage of men and women employed in the U.S. was almost equal, and yet the ranks of leadership remained male-dominated. Women remain underrepresented in positions of power and status. The highest-paying jobs are the most gender-imbalanced as organizational barriers and managerial actions limit opportunities for even the most promising women.
In the new book Glass Half-Broken (Harvard Business Review Press 2021), authors Colleen Ammerman and Boris Groysberg share their research on the gender gap. They reveal how women are squeezed from the leadership pipeline through their entire careers, and for a wide variety of reasons.
According to the authors, "The gender imbalance at the top still remains, even in many women dominated industries such as health care and education, where men are still more likely to be found in leadership and executive roles."
Fortunately, many organizations have made great progress in bridging the gender gap. They fairly value the capabilities and contributions made by women. Here is an article that explains how, and why.
In Summary
These articles and Article Nuggets explore gender equity at work, the barriers women face, and how progress can be made for greater gender equality.
This is a brief synopsis of a 1,625-word and a 1,050-word article, and 5-Article Nuggets*, suitable for consultants' newsletters for executives and leaders in organizations. It is available for purchase with full reprint rights, which means you may put your name on it and use it in your newsletters, blogs or other marketing materials. You may also modify it and add your personal experiences and perspectives.
The complete articles and Article Nuggets include these important concepts:
Successful gender equity
The Obstacles women face
Gender equity allies
Gender issues and the big myth
Explore existing processes and practices
Managers and gender equity
And references to the following sources:
Colleen Ammerman and Boris Groysberg, Glass Half Broken: Shattering the Barriers That Still Hold Women Back at Work (Harvard Business Review Press 2021)
Request This Content
Send us an email and let us know if you'd like to receive this article, Article Nuggets, or Newsletter (as applicable.) It is available in the following formats:
Gender Equity at Work – 1,625-word Article, $79
Gender Equity at Work – 1,050-word article, $57
Gender Equity at Work – 5-Article Nuggets, $89
*Article Nuggets: The same article broken up into 3-5 blog-style sections suitable for a series of blog posts or shorter newsletter articles.