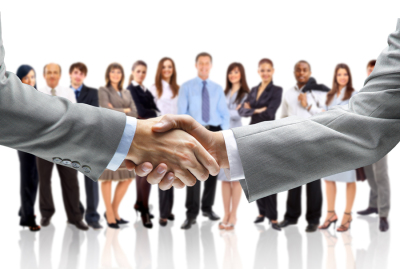 What makes a leader stand out as remarkably effective?
Everyone expects great things from leaders—probably more than is humanly possible. But leaders must deliver only four interdependent promises to drive business results. Failure to complete a single promise will likely lead to disappointing outcomes.
Consultants Robert J. Anderson and William A. Adams delineate these promises in Mastering Leadership: An Integrated Framework for Breakthrough Performance and Extraordinary Business Results (Wiley, 2015):
Set the right direction and create meaningful work.
Engage all stakeholders and hold them accountable for performance.
Ensure that processes and systems facilitate focus and execution.
Lead effectively. Maintain trust to achieve and sustain desired results.
Effective leaders know they cannot afford to stand still. The pace of business will eventually exceed their capacity to handle new challenges. In today's fast-paced, constantly changing, complex marketplace, no leader can expect that "what got me here will get me there."
"Leadership development must proceed at a pace consistent with what it takes to stay effective and relevant in today's complex, rapidly changing business environment." ~ Anderson and Adams
Effective leaders pursue personal and professional development opportunities to improve their competence, self-awareness and other-relatedness. They grow in ways that are transformative, not just transactional.
This article explores the four promises of effective leaders and how executive coaching, training and ongoing learning are imperative to meet the increasing demands of today's business environment.   
This is a brief synopsis of a 1,575-word and a 900-word article and 5 Article Nuggets*, suitable for consultants' newsletters for executives and leaders in organizations. It is available for purchase with full reprint rights, which means you may put your name on it and use it in your newsletters, blogs or other marketing materials. You may also modify it and add your personal experiences and perspectives.
The complete article includes these important concepts:
Defining effective leadership
Great expectations
Success vs. Effectiveness
Strategy
Engagement
Execution
Leadership development
The executive coaching imperative
The urgent priority leaders don't have time for
Beware of blind spots
————————————————————————————
Request This Content
Send us an email and let us know if you'd like to receive this article, Article Nuggets* or Newsletter (as applicable.) It is available in the following formats:
Four Promises of Effective Leaders – 1,575-word Article with Full Reprint Rights, $79
Four Promises of Effective Leaders – 900-word article with Full Reprint Rights, $57
Four Promises of Effective Leaders – 5-Article Nuggets* with Full Reprint Rights,  $89
*Article Nuggets: The same article broken up into 5 blog-style sections suitable for a series of blog posts or shorter newsletter articles.