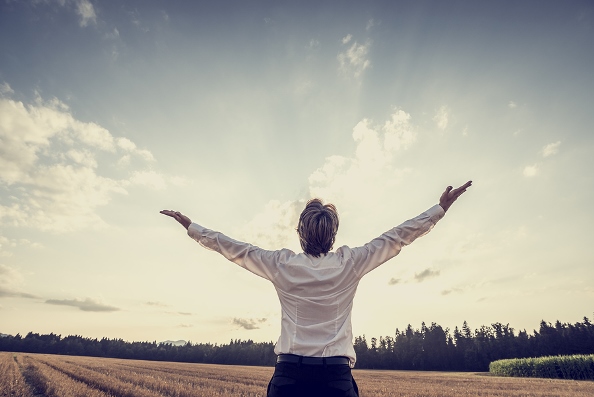 Do you regularly express gratitude? It turns out that an "attitude of gratitude" is not only wise for building positive relationships, but good for your health.
"If [thankfulness] were a drug, it would be the world's best-selling product with a health maintenance indication for every major organ system," Dr. P. Murali Doraiswamy, expert in brain and mind health.
There are more reasons than you think for expressing gratitude. Beside the positive effects on health, gratitude brings about an increased ability to cope with stress, anxiety, and improves sleep.
Studies have shown that gratitude can produce measurable effects on a number of systems in your body, including:
Mood neurotransmitters
Reproductive hormones
Blood sugar
Blood pressure and cardiac rhythms
Stress hormones
Inflammatory and immune systems
Cognitive neurotransmitters
If you take your wellbeing seriously, you may want to increase the frequency at which you feel and express gratitude.
This article explores gratitude research and offers tips to cultivate gratitude that bring about more feelings of gratefulness in life.
This is a brief synopsis of an 875 word article and 3 Article Nuggets*, suitable for consultants' newsletters for executives and leaders in organizations. It is available for purchase with full reprint rights, which means you may put your name on it and use it in your newsletters, blogs or other marketing materials. You may also modify it and add your personal experiences and perspectives.
The complete article includes these important concepts:
The study of gratitude
Gratitude and relationships
Gratitude and health
How to cultivate an attitude of gratitude
————————————————————————————
Request This Content
Send us an email and let us know if you'd like to receive this article, Article Nuggets* or Newsletter (as applicable.) It is available in the following formats:
Do You Have an Attitude of Gratitude? – 875-word Article with Full Reprint Rights, $57

Do You Have an Attitude of Gratitude? – 3-Article Nuggets* with Full Reprint Rights, $64
*Article Nuggets: The same article broken up into 3-5 blog-style sections suitable for a series of blog posts or shorter newsletter articles.