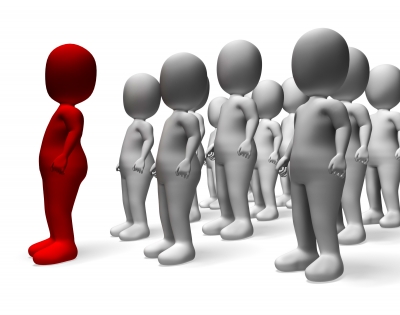 "It has become popular to talk about us being over-managed and under-led. I believe we are now over-led and under-managed." ~ Henry Mintzberg, Simply Managing: What Managers Do—and Can Do Better (Berrett-Koehler Publishers, 2013)
Much has been written about the difference between leaders and managers.
"Leaders are people who do the right thing," note leadership experts Warren Bennis and Joan Goldsmith in Learning to Lead: A Workbook on Becoming a Leader (Basic Books, 2003). "Managers are people who do things right."
While this distinction is correct, it has unintended negative effects. Some leaders now believe their job is about coming up with big ideas. They dismiss executing these ideas, engaging in conversation and planning the details as mere "management" work.
Worse still, many leaders cite this distinction as the reason why they're entitled to avoid the hard work of learning about the people they lead, the processes their companies use and the customers they serve.
This article examines the 10 roles of managers, the 5 effective mindsets of managers, and suggests ways to support and become a more effective manager.
_____________________________________
This is a brief synopsis of a 1,370-word and an 890-word article and Article Nuggets,*suitable for consultants' newsletters for executives and leaders in organizations. It is available for purchase with full reprint rights, which means you may put your name on it and use it in your newsletters, blogs or other marketing materials. You may also modify it and add your personal experiences and perspectives.
The complete article includes these important concepts:
What Managers Actually Do
Interpersonal Category (3 Roles)
Informational Category (3 Roles)
Decisional Category (4 Roles)
5 Effective Managerial Mindsets
Managing oneself (reflective mindset).
Managing organizations (analytical mindset).
Managing context (worldly mindset).
Managing relationships (collaborative mindset).
Managing change (action mindset).
The Care and Feeding of Managers
Becoming a More Effective Manager
The Right Management Mix
————————————————————————————
Request This Content:
Send us an email and let us know if you'd like to receive this article, Article Nuggets* or Newsletter (as applicable.) It is available in the following formats:
1.  Are You Over-Led and Under-Managed? – 1370-word Article with Full Reprint Rights, $79

2.  Are You Over-Led and Under-Managed? – 890-word article with Full Reprint Rights, $57

3.  Are You Over-Led and Under-Managed? – 5-Article Nuggets* with Full Reprint Rights,  $89
*Article Nuggets: The same article broken up into 3-5 blog-style sections suitable for a series of blog posts or shorter newsletter articles.
Photo courtesy www.freedigitalphotos.net