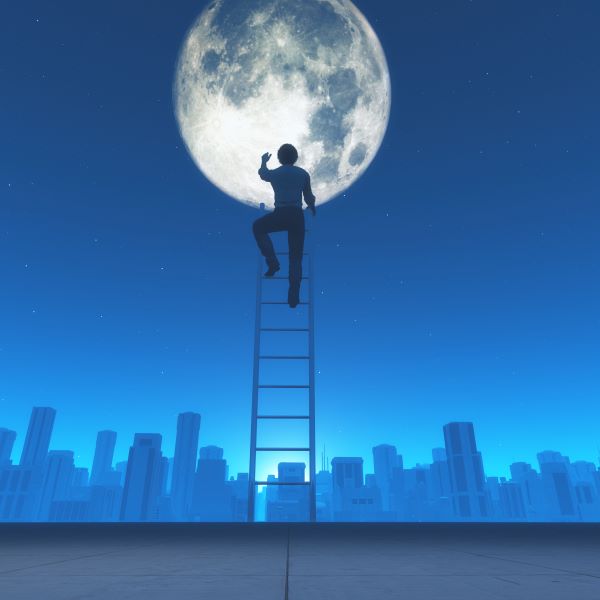 We live in an age of remarkable products and services from inventive thinkers with lofty ideas. These visionary leaders, who don't think or work like anyone else, have started businesses based on novel concepts, and those whose achievements greatly impact society are afforded special status.
Employees often flock to these visionaries' companies, hoping the future will offer prosperity within a corporate culture that promotes free thought, excitement and cutting-edge innovations. But some visionary leaders can be difficult bosses whose brainstorming and idealistic tendencies frustrate employees and create career obstacles.
As the term implies, "visionary" leaders like to walk among the clouds, devoting themselves to the future, the impossible and the things that could be. Unfortunately, businesses must be run with both a widescreen view and in-the-trenches focus, so pure visionaries with only big-picture mindsets are vulnerable to losing track of their enterprises.
While everyone admires visionary thinking, too much of it creates a dangerous imbalance. Fortunately, visionaries can learn effective ways to keep their companies healthy and productive.
These articles and Article Nuggets explore visionary vulnerabilities and offer tips to help visionary leaders take care of the business while dreaming about the future.
This is a brief synopsis of a 2,000-word and an 1,100-word article, and 5-Article Nuggets*, suitable for consultants' newsletters for executives and leaders in organizations. It is available for purchase with full reprint rights, which means you may put your name on it and use it in your newsletters, blogs or other marketing materials. You may also modify it and add your personal experiences and perspectives.
The complete articles and Article Nuggets include these important concepts:
Forwardly focused
The Good, the bad and the ugly
What makes a visionary tick?
Coaching promotes balance
How to work for a visionary leader
————————————————————————————
Request This Content
Send us an email and let us know if you'd like to receive this article, Article Nuggets* or Newsletter (as applicable.) It is available in the following formats:
1.  Visionary Vulnerabilities– 2,000-word Article with Full Reprint Rights, $79
 2. Visionary Vulnerabilities– 1,100-word article with Full Reprint Rights, $57
 3. Visionary Vulnerabilities– 5-Article Nuggets* with Full Reprint Rights, $89 

*Article Nuggets: The same article broken up into 3-5 blog-style sections suitable for a series of blog posts or shorter newsletter articles.