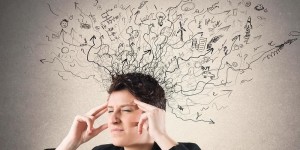 Better time management isn't the only solution to feeling overwhelmed. You may have a case of "brain clutter."
When you're feeling stressed and unproductive, your first instinct might be to look for a better system:
A better system to manage your time
A better system to manage your projects
A better system to manage your life
Before you blame the system, first check to see if you have excessive mental friction and brain clutter.
As Brigid Schulte explains in her book, Overwhelmed: Work, Love and Play When No One Has the Time, "Getting a handle on overwhelm was not just about creating more space and order on my calendar and in my office, but doing the same in my mind."
This article explores the typical causes of mental friction and brain clutter, and suggests ways to declutter your brain to reduce stress, increase productivity, and achieve more peace of mind than any elaborate time management system.
_________________________________
This is a brief synopsis of a 850-word article and Article Nuggets*, suitable for consultants' newsletters for executives and leaders in organizations. It is available for purchase with full reprint rights, which means you may put your name on it and use it in your newsletters, blogs or other marketing materials. You may also modify it and add your personal experiences and perspectives.
The complete article includes these important concepts:
 Typical Causes of Mental Friction:

Ambivalence, indecision and self-doubt
Tolerations
Unfinished projects
Random mental clutter
_­­­­­­­­­­­­­________________________________
If you are a Content for Coaches client and your account is current, no need to order. Send me an email to confirm that you wish to receive this article, Article Nuggets or Newsletter (as applicable.)
All others please use the order links below.
Order Links to purchase this article:
1.  Time Management: Get Rid of Brain Clutter– 850-word Article with Full Reprint Rights, $57


2.  Time Management: Get Rid of Brain Clutter –  3-Article Nuggets* with Full Reprint Rights, $64


*Article Nuggets: The same article broken up into 3-5 blog-style sections suitable for a series of blog posts or shorter newsletter articles.
Article by Patsi Krakoff, Psy.D.