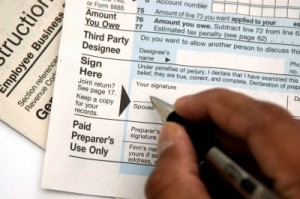 "Morality, like art, means drawing a line somewhere."  ~ Oscar Wilde
Forbes Magazine calls a recent financial scandal "the shocking indictment of the culture of banks." This time it involves unethical, illegal fixing of financial markets by the great names of banking. Barclays has admitted guilt in conspiring with the Royal Bank of Scotland, UBS, Deutsche Bank, Citigroup. (photo courtesy freedigitalphotos.net)
No wonder a Gallup poll shows only 21% of Americans have a high confidence in US banks, the lowest figure in the past 30 years.
All this comes a few years after the financial crisis of 2008 which brought about a collapse in stock markets, mortgages, and a global recession we're still feeling today.
What is going on that leaders feel they can be dishonest and get away with it? Perhaps it's not only our leaders who play loose with rules and regulations. It's time we look at ourselves and how each of us engages in dishonest behaviors.
There's a different kind of dishonesty that goes on with just about everybody, not just a few bad apples.
We fudge expense and time reports, fake doctor's appointments, and claim we're ill when out on the golf course. We then cheat on our scores. We use our children as excuses for things we don't want to do.
In an effort to discover the truth about dishonesty, Duke Professor and best-selling author Dan Ariely has published The Truth About Dishonesty: How We Lie to Everyone – Especially Ourselves.
This 980- word article explores how dishonesty is widespread and the psychological forces that influence us when it comes to right and wrong.
___________________________________________
This is a brief synopsis of a 980-word article and Article Nuggets,* suitable for coach newsletters and blog posts. It is available for purchase with full reprint rights, which means you may put your name on it and use it in your newsletters, blogs or other marketing materials. You may also modify it and add your personal experiences and perspectives.
The full article talks about:
Is Everyone Dishonest?
A Simple Model of Rational Crime
The Fudge Factors
People Like Being Honest
A World of Possibilities
————————————————————————————
Request This Content:
Send us an email and let us know if you'd like to receive this article, Article Nuggets* or Newsletter (as applicable.) It is available in the following formats:
1.    The Truth about Dishonesty  – 980-word Article with Full Reprint Rights, $57 –
 

2.    The Truth about Dishonesty  – 3 Article Nuggets* with Full Reprint Rights, $64 –
 
*Article Nuggets: The same article broken up into 3 blog-style sections suitable for a series of blog posts or shorter newsletter articles, with links and personal pronoun "I."