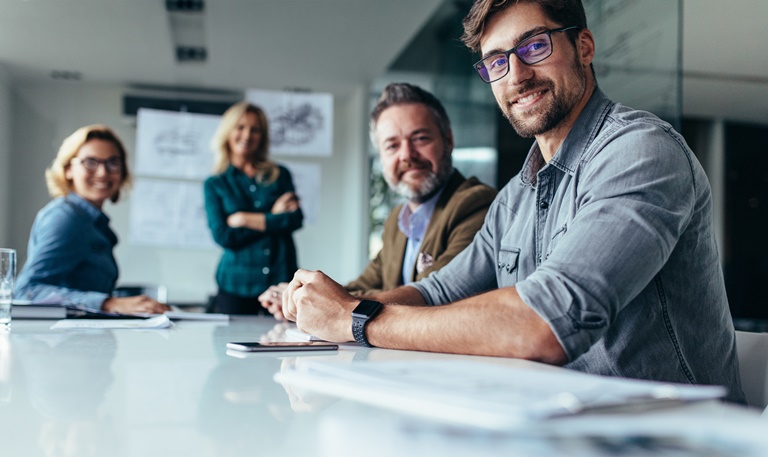 Today's leaders face innumerable challenges that previous generations never confronted: employee disengagement, cloud-based speed of commerce, political correctness, cultural diversity, social sensitivities and a hyper-focus on efficiency, among others. Pressure to succeed is higher than ever. Leaders know they must have an A-game, and they continually encounter methods that experts claim will improve proficiencies.
Humility, however, is an often-overlooked character trait that flies in the face of culturally accepted leadership norms. It may, in fact, be the most powerful attribute a leader can have to engage and inspire people.
According to Merwyn A. Hayes and Michael D. Comer in Start with Humility: Lessons from America's Quiet CEOs on How to Build Trust and Inspire Followers (CreateSpace, 2010), humble leaders are more adept at meeting people's needs because they connect with them at the most basic human level.
Leaders dream of motivated teams, yet many try to develop them in all the wrong ways.
This article explores leadership humility and humble behaviors, and offers four key questions to assess your humility level and cultivate a genuine and loyal following.   
This is a brief synopsis of a 1,600-word and a 900-word article and 5-Article Nuggets*, suitable for consultants' newsletters for executives and leaders in organizations. It is available for purchase with full reprint rights, which means you may put your name on it and use it in your newsletters, blogs or other marketing materials. You may also modify it and add your personal experiences and perspectives.
The complete article includes these important concepts:
Fundamental paradigms
Humility's advantages
Humble behaviors
Assess your humility level
Making adjustments
————————————————————————————
Request This Content
Send us an email and let us know if you'd like to receive this article, Article Nuggets* or Newsletter (as applicable.) It is available in the following formats:
 l.   The Power of Humble Leadership– 1,600-word Article with Full Reprint Rights, $79


2.   The Power of Humble Leadership– 900-word article with Full Reprint Rights, $57


3.  The Power of Humble Leadership– 5-Article Nuggets* with Full Reprint Rights, $89
*Article Nuggets: The same article broken up into 5 blog-style sections suitable for a series of blog posts or shorter newsletter articles.