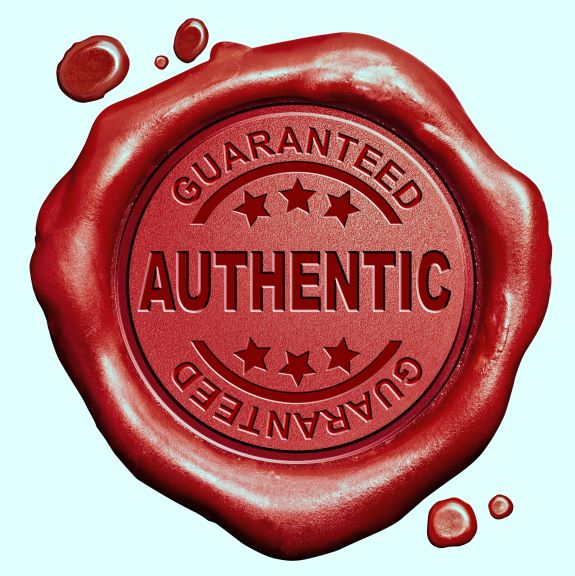 Companies can no longer be impersonal buildings where employees show up each day, carry out their duties and shut off their brains before going home each night. People aren't satisfied with simply following procedures and checking boxes. They seek professional fulfillment through engagement, passion and long-term value.
The most successful leaders know that employees want a rewarding work life—an environment that cares for them, values their contributions and gives them a chance to grow. Research consistently confirms that organizational health directly depends on employee satisfaction. When people are unhappy, the company suffers in myriad ways; when employees thrive, the company flourishes. There seem to be no exceptions.
Employees follow leaders who engage and inspire them, relate to them and instill trust. Leaders must be authentic, avoiding deception, contradiction, hidden agendas and ulterior motives.
Unfortunately, many leaders have yet to grasp what authenticity necessitates and consequently fail to implement it. While authenticity's facets are broad, its general principles are relatively uncomplicated and well worth the effort to learn and practice.
These articles and Article Nuggets explore the need for authentic leadership and the four key attributes that engage and inspire employees to positively impact organizations.
This is a brief synopsis of a 1,575-word and an 860-word article, and 5-Article Nuggets*, suitable for consultants' newsletters for executives and leaders in organizations. It is available for purchase with full reprint rights, which means you may put your name on it and use it in your newsletters, blogs or other marketing materials. You may also modify it and add your personal experiences and perspectives.
The complete articles and Article Nuggets include these important concepts:
Be adaptable
Communicate directly
Put your values into practice
Make passion contagious
————————————————————————————
Request This Content
Send us an email and let us know if you'd like to receive this article, Article Nuggets* or Newsletter (as applicable.) It is available in the following formats:
1.  The Need for Authentic Leadership– 1,575-word Article with Full Reprint Rights, $79

2.  The Need for Authentic Leadership– 860-word article with Full Reprint Rights, $57

3.  The Need for Authentic Leadership– 5-Article Nuggets* with Full Reprint Rights, $89
*Article Nuggets: The same article broken up into 3-5 blog-style sections suitable for a series of blog posts or shorter newsletter articles.
Subscriptions of 6 and 12 topics are available. Save up to 45%. View options here.