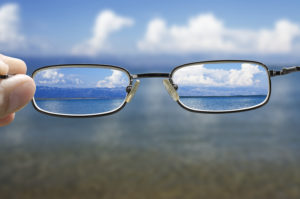 Content marketing is challenging, but it can also be the most rewarding work. What more satisfying way to market professional services than by writing from the heart? When you address the problems your readers experience with your own knowledge, experience and wisdom, you help others AND build credibility authentically.
At Content for Coaches and Consultants, we believe in the power of strategy with clarity, planning and focus. 
For example, a few years ago our "One Word" was "Care." When we think about expressing care for our clients and readers, it shows up in the quality of our work:
We care if our blog has high quality, relevant content that helps readers
We care if we stay in touch more frequently with clients and offer to help them out
We care if we reach out on social sites more often to share good ideas
We show that we care when we ask more questions and listen better to friends and family
If we really do care, we want to get our marketing message heard by more people. It's not about selling, it's about being of service.
Last year we spent some time interviewing clients. We really wanted to know how we can best be of service. (Sometimes it's hard to keep up with all the social media and content marketing channels available, especially in the always shifting future.)
What we learned is that while business continues to improve for our clients, their six big content marketing struggles are:
How to get found
How to grow readership
How to start a blog
How to blog
How to use social media
How to send out an electronic newsletter
What about you? Are these the biggest challenges you face with your content marketing?
If we weren't able to connect with you, and you have other questions about content marketing, please let us know. Send us an email: info@contentforcoaches.com or kris@contentforcoaches.com
We want to make sure that we can offer you good, useful information that can help you get found, get known, and get clients.