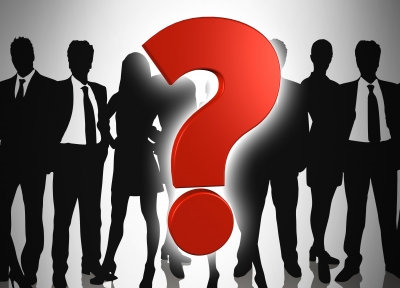 How can leaders and managers bring out the best in their people? With today's interdependent work teams it's not enough to give instructions about how to do jobs. More is required for leaders who wish to engage collaborative partnerships for high performance.
"Carpenters have hammers, dentists have picks, and physicians have stethoscopes. It is hard to envision any of these people working in their chosen fields without their basic set of tools. Managers, too, have a basic set of tools: questions." ~ Terry J. Fadem, The Art of Asking: Ask Better Questions, Get Better Answers (FT Press, 2008)
Good communication is a hallmark of healthy organizations, but it's often founded on the belief that employees thrive when given clear directions. In today's increasingly complex organizations, it's not enough to tell people what to do.
Leaders who ask evocative questions instead of giving instructions set the stage for better communication, employee engagement and high performance, especially when they're charged with supervising knowledge workers.
Effective communication encourages two-way conversations that traverse hierarchies and power differentials. Without this, leaders create high-risk environments.
After airplane crashes, chemical and nuclear accidents, oil spills, hospital errors and cruise-ship disasters, expert reviewers have frequently found that lower-ranking employees had information that could have prevented these events or lessened their consequences. Senior managers were guilty of ignoring their subordinates and being consistently resistant to hearing bad news.
How can you create a climate that encourages people to speak up, especially when safety is on the line? How do you convince your staff to correct you when you're about to make a mistake?
This article examines the art of effective inquiry, and suggests ways leaders can ask the right questions that facilitate safe, upward communication and foster high performance. 
_____________________________________
This is a brief synopsis of a 1,640-word and an XXX-word article and Article Nuggets,*suitable for consultants' newsletters for executives and leaders in organizations. It is available for purchase with full reprint rights, which means you may put your name on it and use it in your newsletters, blogs or other marketing materials. You may also modify it and add your personal experiences and perspectives.
The complete article includes these important concepts:
What's Wrong with Telling?
The Fear Behind Asking Questions
Defining Inquiry

Open Inquiry
Diagnostic Inquiry
Confrontational Inquiry
Process-Oriented Inquiry
Conquering the Countercultural
————————————————————————————
Request This Content:
Send us an email and let us know if you'd like to receive this article, Article Nuggets* or Newsletter (as applicable.) It is available in the following formats:
1.  Leading through Inquiry: Do Ask, Don't Tell – 1,640-word Article with Full Reprint Rights, $79–
2.  Leading through Inquiry: Do Ask, Don't Tell – 890-word article with Full Reprint Rights, $57–
3.  Leading through Inquiry: Do Ask, Don't Tell – 5-Article Nuggets* with Full Reprint Rights,  $89–
*Article Nuggets: The same article broken uLp into 3-5 blog-style sections suitable for a series of blog posts or shorter newsletter articles.
Photo courtesy www.freedigitalphotos.net