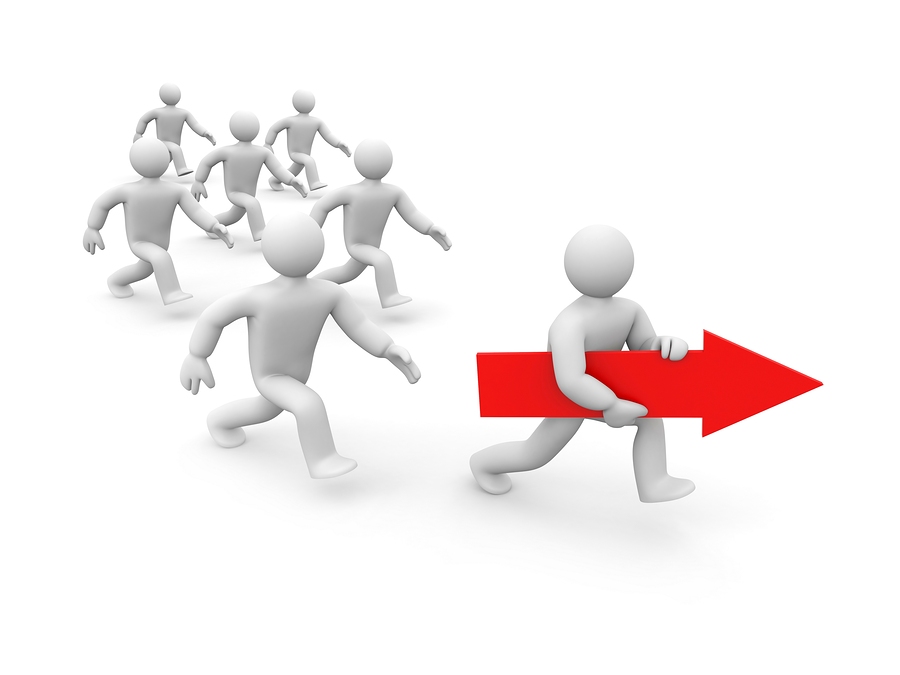 In today's complex and dotted-line organizational culture, your job frequently requires buy-in from people outside your direct authority. Influencing people who report to someone else can prove daunting—and an even greater challenge if you confuse the principles of leadership and authority. (They're not the same.)
Contrary to what you may have learned in leadership training, you can effectively guide people who are outside your realm of authority. To do so, you must understand what leadership truly is and how it appears to those who are looking for it.
The traditional model of leadership requires control (authority) to "make" people do what they need to do. Pulling rank, so the thinking goes, forces them to fall in line and meet goals and objectives.
Fortunately, this has become an outdated philosophy that, we have come to realize, ignores basic human behavior. People apply themselves and do their best when they want to, not when they're forced to. Leading beyond your authority begins with knowing how to influence and inspire others.
This article explores leading beyond your authority and suggests six tips to increase your influence and inspire action outside your realm of authority.
This is a brief synopsis of a 1,550-word and a 940-word article and 5-Article Nuggets*, suitable for consultants' newsletters for executives and leaders in organizations. It is available for purchase with full reprint rights, which means you may put your name on it and use it in your newsletters, blogs or other marketing materials. You may also modify it and add your personal experiences and perspectives.
The complete article includes these important concepts:
Leadership vs. authority
Be a worthy leader
Promote relationships
Build credibility
Challenge the status quo
Enlist colleague's support
Show initiative
————————————————————————————
Request This Content
Send us an email and let us know if you'd like to receive this article, Article Nuggets* or Newsletter (as applicable.) It is available in the following formats:
Leading Beyond Your Authority – 1,550-word Article with Full Reprint Rights, $79
Leading Beyond Your Authority – 940-word article with Full Reprint Rights, $57
Leading Beyond Your Authority – 5-Article Nuggets* with Full Reprint Rights, $89
*Article Nuggets: The same article broken up into 5 blog-style sections suitable for a series of blog posts or shorter newsletter articles.