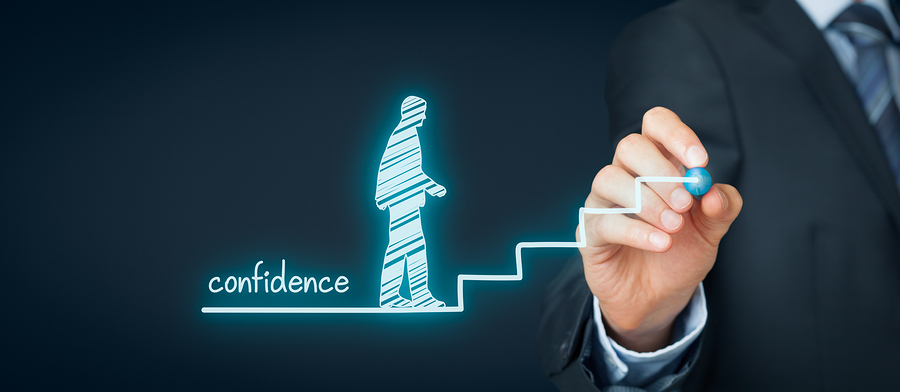 Even successful people want more self-confidence. People who exude self-assurance easily influence others, get more promotions, earn more money, and seem to have more fun and success.
Some people naturally seem to have it; perhaps they were born lucky with the right kind of parents. However, no one gives you self-confidence; it is something each of us has to develop on our own. In any case, knowing a few strategies for improving self-confidence will ensure that you can improve confidence and reap the benefits.
Everyone has a baseline of confidence. Some people have unshakable confidence built upon strong foundations; others find their confidence level is a bit shaky when faced with mistakes, criticisms and failures.
Lack of self-confidence afflicts a lot of people, but it's usually hidden and denied. A false bravado does a poor job of replacing authentic self-belief; in fact, it's a recipe for self-fulfilling failures.
Often the problem goes undetected, as many people try to cover up insecurities by over-achieving. That doesn't work because of the negativity bias of the brain. We never forget errors and deficits. We carry around negative scripts from childhood, from parents, siblings, and school teachers. This undermines confidence. No one is immune; every one of us carries a kernel of under-confidence and self-doubt.
"Whether you think you can, or think you can't, you're right." ~ Henry Ford, U.S. industrialist
This article explores self-confidence and suggests ways even successful people can build self-confidence, and competence, without shallow over-confidence.
This is a brief synopsis of an 800 word article and 3 Article Nuggets*, suitable for consultants' newsletters for executives and leaders in organizations. It is available for purchase with full reprint rights, which means you may put your name on it and use it in your newsletters, blogs or other marketing materials. You may also modify it and add your personal experiences and perspectives.
The complete article includes these important concepts:
False confidence
Authentic confidence
The building blocks of self-confidence
The confidence-achievement link
_­­­­­­­­­­­­­________________________________
————————————————————————————
Request This Content
Send us an email and let us know if you'd like to receive this article, Article Nuggets* or Newsletter (as applicable.) It is available in the following formats:
1. In Search of Self-confidence – 800-word Article with Full Reprint Rights, $57

2. In Search of Self-confidence – 3-Article Nuggets* with Full Reprint Rights, $64

*Article Nuggets: The same article broken up into 3-5 blog-style sections suitable for a series of blog posts or shorter newsletter articles.