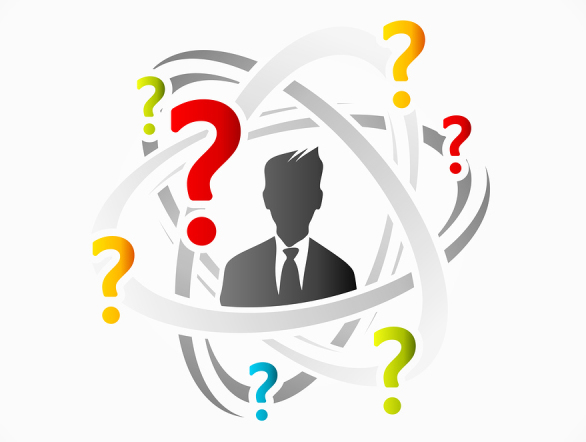 In today's fast-paced business environment, leaders must make complex decisions quickly, even when faced with uncertainty. Data and numbers rarely provide a complete picture. Making sound decisions in a chaotic climate requires us to strengthen our intuitive thinking. Refining our intuition ensures more accurate and innovative insights.
"The instinctive genius that enables a CEO to craft the perfect strategy could require an uncanny ability to detect patterns that other people either overlook or mistake for random noise." ~Alden M. Hayashi, "When to Trust Your Gut," Harvard Business Review, February 2001
Some business experts extol the powers of intuitive thinking. Others caution leaders to beware of faulty reasoning and inherent biases. Many executives will tell you that decisions should be based solely on a thorough analysis of data.  But a new breed aims to achieve breakthroughs by harnessing the power of intuition.
"The real challenge is not whether to trust intuition, but how to strengthen it to make it more trustworthy." ~ Gary Klein, PhD, The Power of Intuition: How to Use Your Gut to Make Better Decisions at Work
Honing your intuition is no longer optional. Most leaders recognize this sobering reality. They know that intuition's fallibility must be balanced with appropriate analysis. We must nonetheless improve the quality of our intuition if we wish to succeed.
This article explores the power and science of intuition, and offers tips for improving your intuitive thinking skills.
This is a brief synopsis of a 1,600-word and a 900-word article and 5 Article Nuggets*, suitable for consultants' newsletters for executives and leaders in organizations. It is available for purchase with full reprint rights, which means you may put your name on it and use it in your newsletters, blogs or other marketing materials. You may also modify it and add your personal experiences and perspectives.
The complete article includes these important concepts:
Disrobing Intuition
Pattern Recognition
Action Responses
The Role of Analysis
Know—and Check–Yourself
Intuitive People
10 Tips for Improving Intuitive Thinking
————————————————————————————
If you are a Content for Coaches client and your account is current, no need to order. Send me an email to confirm that you wish to receive this article, Article Nuggets* or Newsletter (as applicable.)
All others please use the order links below.
Order Links to purchase this article:
Improve Your Intuitive Thinking – 1,600-word Article with Full Reprint Rights, $79


Improve Your Intuitive Thinking – 900-word article with Full Reprint Rights, $57


Improve Your Intuitive Thinking – 5-Article Nuggets* with Full Reprint Rights,  $89


*Article Nuggets: The same article broken up into 5 blog-style sections suitable for a series of blog posts or shorter newsletter articles.
Article by Patsi Krakoff, Psy.D.
Subscriptions of 6 and 12 articles are available. Save up to 45%. View options here.