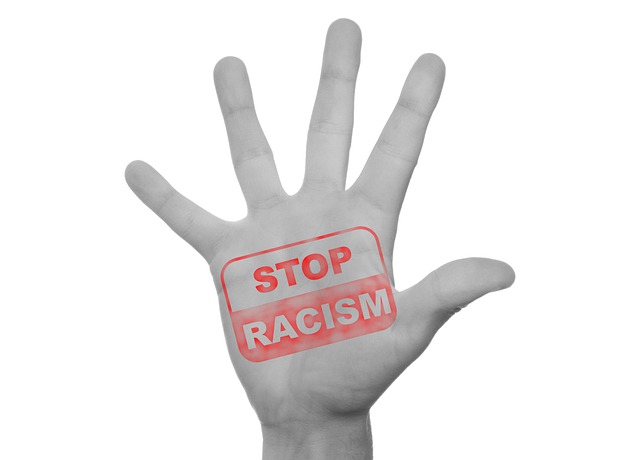 How is your organization fighting racism?
A 2017 analysis of racial discrimination revealed no improvement in hiring over time. With all the diversity training and education we have received, how can this be?
To understand the collective dimensions of racism, and how different groups of colors get set-up differently, is a life-long process. Different groups have different experiences, and it's important to learn those histories.
All people who are not perceived as white continue to experience racism. They experience it in shared ways, and in ways that are unique to their group, and their position to whiteness. However, there is something profoundly anti-black in our culture. It cuts across all groups, and is a form of state sanctioned discrimination.
You see, racism isn't just about being racist. And it's not something that just bad people do. Racism is a system of oppression—intentionally or not. And it hurts everyone.
Today, most organizations offer diversity training. But we need to move beyond this. We need to learn how to listen better, learn better, and take better action to correct the systems that support racism. Ultimately, this will strengthen our businesses, those we serve, and our entire society. But most importantly, it's the right thing to do. Black lives matter. 
In Summary
These articles and Article Nuggets explore racism, and how leaders and organizations can take better action to correct the systems that support racism.
This is a brief synopsis of a 2,300-word and a 1,600-word article, and 5-Article Nuggets*, suitable for consultants' newsletters for executives and leaders in organizations. It is available for purchase with full reprint rights, which means you may put your name on it and use it in your newsletters, blogs or other marketing materials. You may also modify it and add your personal experiences and perspectives.
The complete articles and Article Nuggets include these important concepts:
Key terms for open discussions
Underlying beliefs and myths of racism
How your organization supports racism
The pillars of racism
Counter learned socialization and implicit bias
Break the silence of racism in your organization
Examine your accountability practices
Examine your hiring and promotion practices
What not to do
And references to the following sources:
Request This Content
Send us an email and let us know if you'd like to receive this article, Article Nuggets* or Newsletter (as applicable.) It is available in the following formats:
How is Your Organization Fighting Racism? – 2,300-word Article, $79
How is Your Organization Fighting Racism? – 1,600-word article, $57

How is Your Organization Fighting Racism? – 5-Article Nuggets*, $89
*Article Nuggets: The same article broken up into 3-5 blog-style sections suitable for a series of blog posts or shorter newsletter articles.