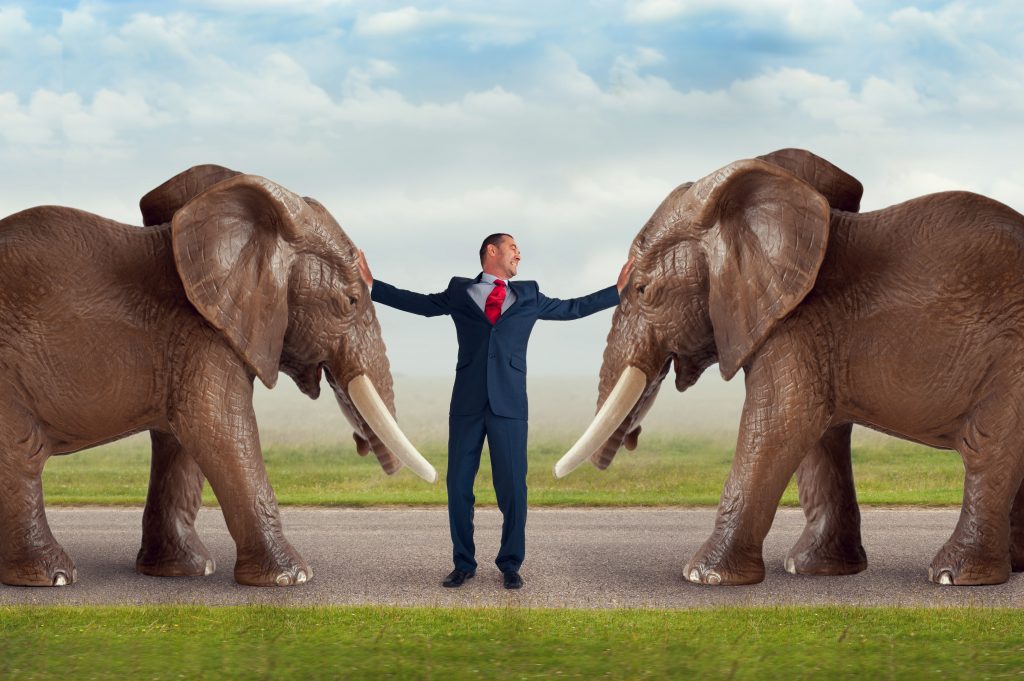 One thing is certain: when people are put together in working groups, there will be conflict. As a leader, it's not a question of if you will face employee conflict, it's a matter of when. Conflict is a natural occurrence in human interaction that leaders should not only expect, but be prepared for.
As business strategist Glenn Llopis advises in the Forbes article, 4 Ways Leaders Effectively Manage Conflict, leaders who fail to address conflict within their staff experience varying levels of disruption, disunity, lowered morale and diminished productivity. Resolving conflict effectively and positively is one of the most misunderstood and often avoided aspects of leadership.
With a dual approach to conflict, where measures are taken to minimize conflict triggers and mitigate conflict once it becomes apparent, everyone benefits.
This article explores the causes of workplace conflict, and offers steps leaders can take to minimize conflict triggers and resolve conflict with beneficial outcomes for all.
This is a brief synopsis of a 1,000-word article and 3-Article Nuggets*, suitable for consultants' newsletters for executives and leaders in organizations. It is available for purchase with full reprint rights, which means you may put your name on it and use it in your newsletters, blogs or other marketing materials. You may also modify it and add your personal experiences and perspectives.
The complete article includes these important concepts:
Preventing causes of conflict
The proper conflict resolution approach
An effective conflict resolution process
————————————————————————————
Request This Content
Send us an email and let us know if you'd like to receive this article, Article Nuggets* or Newsletter (as applicable.) It is available in the following formats:
1.  How Great Leaders Resolve Conflict– 1,000-word Article with Full Reprint Rights, $57


2.  How Great Leaders Resolve Conflict– 3-Article Nuggets* with Full Reprint Rights, $64


*Article Nuggets: The same article broken up into 3 blog-style sections suitable for a series of blog posts or shorter newsletter articles.