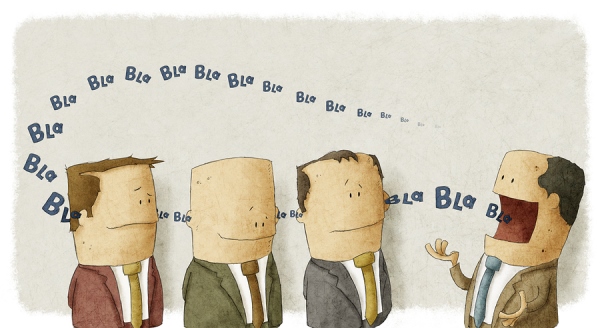 As a leader, how adept are you at communicating your true intentions and managing perceptions? Even at the highest levels of government and business, leaders struggle to communicate their intentions. Most of us have some demonstrable deficiencies when it comes to influencing others.
"You can influence people's perceptions of you by playing to their needs. Once you understand how to make other people feel comfortable with you, you've won their approval." —Corporate marketing consultant Camille Lavington, You've Only Got Three Seconds (Main Street Books, 1998)
A leader's words may be misinterpreted, misquoted and/or taken out of context. Communicating and managing perceptions remain significant challenges. Leaders cannot succeed without consistently and accurately telegraphing their thoughts and intentions. If you want to shape others' perceptions, you must take control of the messages you send.
Major problems occur when listeners distort your words to fit their existing views. Their prevailing agendas and beliefs may prevent them from liking, trusting or even noticing you. This workplace dynamic is seldom logical or fair. In fact, it's often biased, incomplete, unconscious, inflexible and largely automatic.
Think of your last verbal workplace exchange. You probably thought you explained yourself well and that your listeners understood you. Here's the unvarnished truth: You—and they—likely didn't. How, then, can we ensure that people hear what we intend?
This article explores how great leaders manage perceptions to bridge the gap between their intended message and how and what others see and hear.
This is a brief synopsis of a 1,600-word and a 900-word article and 5 Article Nuggets*, suitable for consultants' newsletters for executives and leaders in organizations. It is available for purchase with full reprint rights, which means you may put your name on it and use it in your newsletters, blogs or other marketing materials. You may also modify it and add your personal experiences and perspectives.
The complete article includes these important concepts:
The Perception Process
Two Flawed Assumptions
How "Judgeable" Are You?
Perception Biases
Managing Others' Biases
3 Perceptual Filters

The Trust Filter
The Power Filter
The Ego Filter

Successful Communication
————————————————————————————
Request This Content
Send us an email and let us know if you'd like to receive this article, Article Nuggets* or Newsletter (as applicable.) It is available in the following formats:
How Great Leaders Manage Perceptions – 1,600-word Article with Full Reprint Rights, $79
How Great Leaders Manage Perceptions – 900-word article with Full Reprint Rights, $57
How Great Leaders Manage Perceptions – 5-Article Nuggets* with Full Reprint Rights,  $89
*Article Nuggets: The same article broken up into 5 blog-style sections suitable for a series of blog posts or shorter newsletter articles.