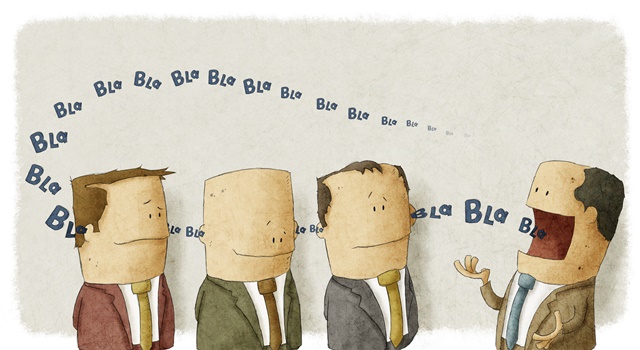 Leaders continue to assume greater responsibilities and pressures as markets and technologies call for increasingly faster commerce, responses and results. Information overload and business volatility have become the norm, requiring nimble management and staff interconnection. Leadership success depends on a most essential professional skill: strategic communication.
Task completion and organizational achievement demand peak-level communication. A leader's fundamental role is to be an excellent communicator and a proponent for a communication-based culture. Organizations led by great communicators are far more likely to prosper, especially when faced with onerous challenges.
Unfortunately, too many organizations are hampered by leaders who fail to grasp the power of good communication (or discount its importance). Some leaders consider information to be communication in and of itself, but it's really just data. Communication is the ability to convey information strategically—the very core of leadership, affirms executive coach Dianna Booher in Communicate Like a Leader: Connecting Strategically to Coach, Inspire, and Get Things Done (Berrett-Koehler Publishers, 2017).
Leaders develop and use communication—a soft skill—to work with others, recognizing that success relies on unity and collaboration. When combined with the traditional hard skills of quantitative analysis and decision-making, essential communication skills round out a leader's ability to bring people together and achieve high performance.
These articles and Article Nuggets explore strategic communication, and the three essential communication skills for leaders to master.
This is a brief synopsis of a 1,200-word and a 900-word article, and 4-Article Nuggets*, suitable for consultants' newsletters for executives and leaders in organizations. It is available for purchase with full reprint rights, which means you may put your name on it and use it in your newsletters, blogs or other marketing materials. You may also modify it and add your personal experiences and perspectives.
The complete articles and Article Nuggets include these important concepts:
Communicating deliberately
Communicating interpersonally
Communicating by adding value
————————————————————————————
Request This Content
Send us an email and let us know if you'd like to receive this article, Article Nuggets* or Newsletter (as applicable.) It is available in the following formats:
1.  Essential Communication Skills for Leaders– 1,200-word Article with Full Reprint Rights, $79

2.  Essential Communication Skills for Leaders– 900-word article with Full Reprint Rights, $57

3.  Essential Communication Skills for Leaders– 4-Article Nuggets* with Full Reprint Rights, $64


*Article Nuggets: The same article broken up into 4 blog-style sections suitable for a series of blog posts or shorter newsletter articles.