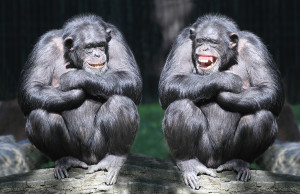 In everyday conversations – whether with friends, family or coworkers – most of us have an empathy deficit – or at least we don't express it enough.
Everyone wants to be seen, heard and appreciated. But not that many people – especially in workplaces – know how to communicate empathy so that others feel seen, heard and appreciated.
Most of us are too focused on conveying our own messages.
"Self-absorption in all its forms kills empathy, let alone compassion. When we focus on ourselves, our world contracts as our problems and preoccupations loom large. But when we focus on others, our world expands. Our own problems drift to the periphery of the mind and so seem smaller, and we increase our capacity for connection – or compassionate action." ~ Psychologist Daniel Goleman, Social Intelligence: The New Science of Human Relationships (Bantam, 2007)
Relationships are built on empathy. Unfortunately, many people erroneously assume they're empathic. Poorly expressed or absent empathy leads to misunderstandings, lack of trust and uncooperative friends/family/colleagues.
Many of us were brought up to believe we should leave our feelings at the door when we come to work. Brain research and economic studies have disproved this old chestnut.
Empathy is critical if you're interested in persuading others, reaching mutually beneficial solutions, or building connection and influence. Members of high-performing teams consistently show high levels of empathy for one another.
This article explores three key guidelines of empathy and suggests ways to master everyday empathy that will result in more authentic and rewarding personal and professional relationships.
_________________________________
This is a brief synopsis of a 950-word article and Article Nuggets*, suitable for consultants' newsletters for executives and leaders in organizations. It is available for purchase with full reprint rights, which means you may put your name on it and use it in your newsletters, blogs or other marketing materials. You may also modify it and add your personal experiences and perspectives.
The complete article includes these important concepts:
Empathy vs. Sympathy
Mastering Everyday Empathy:

Learn what makes another person tick.
Link other's feelings to your own.
Practice expressing empathy, even with those you dislike.

————————————————————————————
Request This Content:
Send us an email and let us know if you'd like to receive this article, Article Nuggets* or Newsletter (as applicable.) It is available in the following formats:
1.  Empathy in Everyday Conversations – 950-word Article with Full Reprint Rights, $57

2.  Empathy in Everyday Conversations –  3-Article Nuggets* with Full Reprint Rights, $64

*Article Nuggets: The same article broken up into 3-5 blog-style sections suitable for a series of blog posts or shorter newsletter articles.