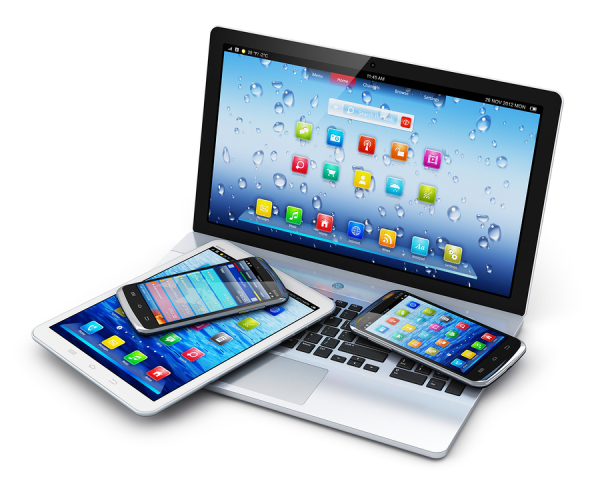 Are you letting digital devices overwhelm you and eat away at your ability to focus and concentrate? Is technology really saving you time and energy —like it's supposed to do —or is it running rampant, creating unnecessary work?
Most of us are bombarded by messages, texts, alerts, and buzzed throughout the day with rings, chirps, and dings, making it difficult to concentrate on crucial information. With the slightest urge to procrastinate, we're never more than a click away from diversion.
This 24/7 connected culture is taking its toll professionally as well as personally. We waste time, attention, and energy on extraneous information and interactions, staying busy but producing little of real value.
The Information Overload Research Group estimates that knowledge workers in the US waste 25% of their time dealing with too much information, costing the economy $997 billion annually.
Smart, productive people know they must manage their devices and data, or else information streams will drown them.
This article explores digital distractions, information overload, multi-tasking and recommends tools and techniques to get back in the driver's seat to win the attention wars.
This is a brief synopsis of a 925 word article and 3 Article Nuggets*, suitable for consultants' newsletters for executives and leaders in organizations. It is available for purchase with full reprint rights, which means you may put your name on it and use it in your newsletters, blogs or other marketing materials. You may also modify it and add your personal experiences and perspectives.
The complete article includes these important concepts:
Digital Addiction or Anxiety?
Human Brains and Multitasking
Smart Use of Tech Tools
Managing Social Media
The War for Attention
————————————————————————————
Request This Content
Send us an email and let us know if you'd like to receive this article, Article Nuggets* or Newsletter (as applicable.) It is available in the following formats:
1.  Digital Distractions – the War for Attention – 925-word Article with Full Reprint Rights, $57
2.  Digital Distractions – the War for Attention – 3-Article Nuggets* with Full Reprint Rights, $64
*Article Nuggets: The same article broken up into 3-5 blog-style sections suitable for a series of blog posts or shorter newsletter articles.